I love simple, tasty food. Especially when it's comfort food. And this Beef Stew hits all those attributes for me. I just love it.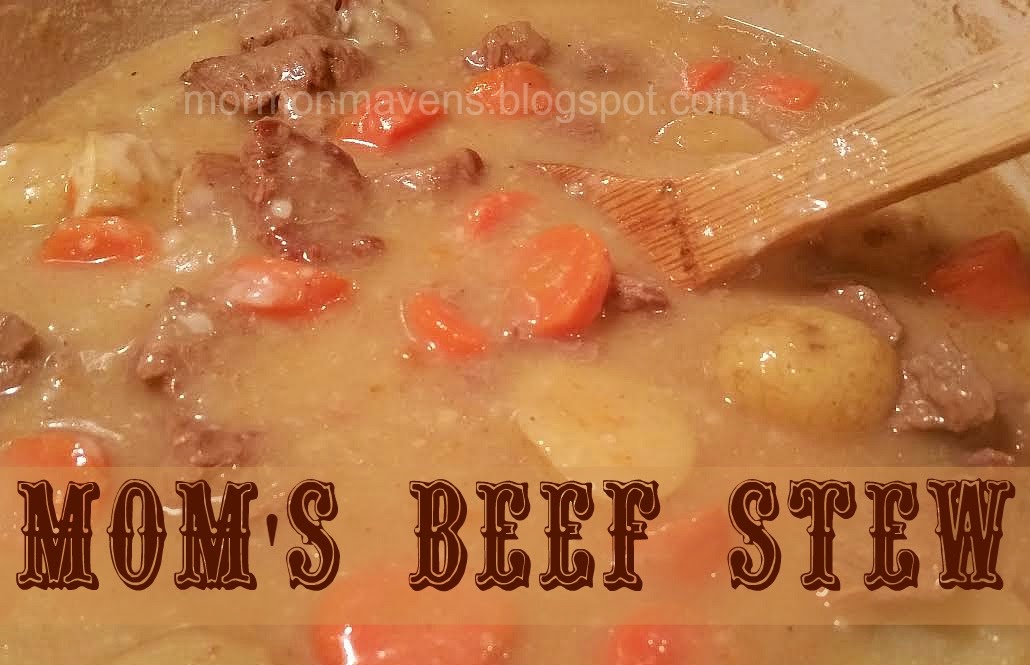 Ingredients:
2 pounds stew beef
2 Tbsp. bacon grease (or shortening)
1 large onion (sliced)
1 tsp. minced garlic (from the jar)
1 quart hot water
1 Tbsp. salt
1 Tbsp. lemon juice
1 tsp. sugar
1 tsp. Worcestershire sauce
1/2 tsp. black pepper
1 bay leaf
6 small potatoes, cut in chunks
6 small onions, cut in chunks
3 carrots cut into 1″ pieces
1/2 cup flour
1/2 cup cold water
1. In large pot, heat bacon grease over medium-high heat. Brown stew beef.
2. Add remaining ingredients up to and including the bay leaf. Bring to a boil; then reduce heat, cover, and simmer for 1 1/2 hours.
3. Add veggies. Cover and simmer 1 hour.
4. Remove and discard bay leaf. Combine flour and water in a small bowl to form a paste. Stir this into the stew. Cover and cook over medium heat until thick and bubbly.
Makes 2 1/2 quarts of stew.
Notes:
Though I always use the same type of ingredients, their form varies from time to time for me. This time I didn't have any fresh onions so I used my freeze-dried Thrive onions.
To make this GLUTEN FREE, use an alternative flour like I did this time. I used Krusteaz Gluten Free flour.
Source: my mom