I recently made these little gems for a family gathering and they were quite tasty. A great recipe for the holidays or for special events….or just because you want 'em!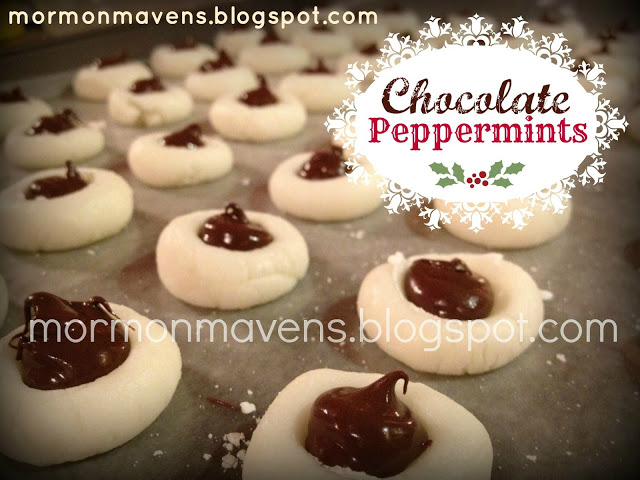 Ingredients:
1 pound powdered sugar
4 ounces cream cheese, softened
1/4 tsp. peppermint extract
6 ounces semisweet chocolate chips
1. In a mixer, slowly add the sugar to the cream cheese, working in a little at a time, until well blended. Add the peppermint extract and mix well. Cover mixer bowl with a damp cloth.
2. Line a cookie sheet with wax paper. Roll your peppermint "dough" into teaspoonful sized balls and place on wax paper. Make an indentation in each ball, either with your finger or with the back of a 1/4-teaspoon. Cover and refrigerate while you get the chocolate ready.
3. Melt the chocolate chips in a disposable decorating bag in the microwave until fully melted. Snip off the very end and fill each indentation. (OR, if you don't have these bags–but you should cuz they're awesome– melt the chips in a microwave proof bowl and then pour the chocolate into a ziplock bag, seal, snip the end, and fill the indentations). Refrigerate until set.
Notes:
Take them out of the fridge for a half hour to an hour before serving.
While making the balls, keep the unused "dough" covered so it won't dry out.
Make the indentations as you go. If you wait until you've formed all the balls, the dough will crack.