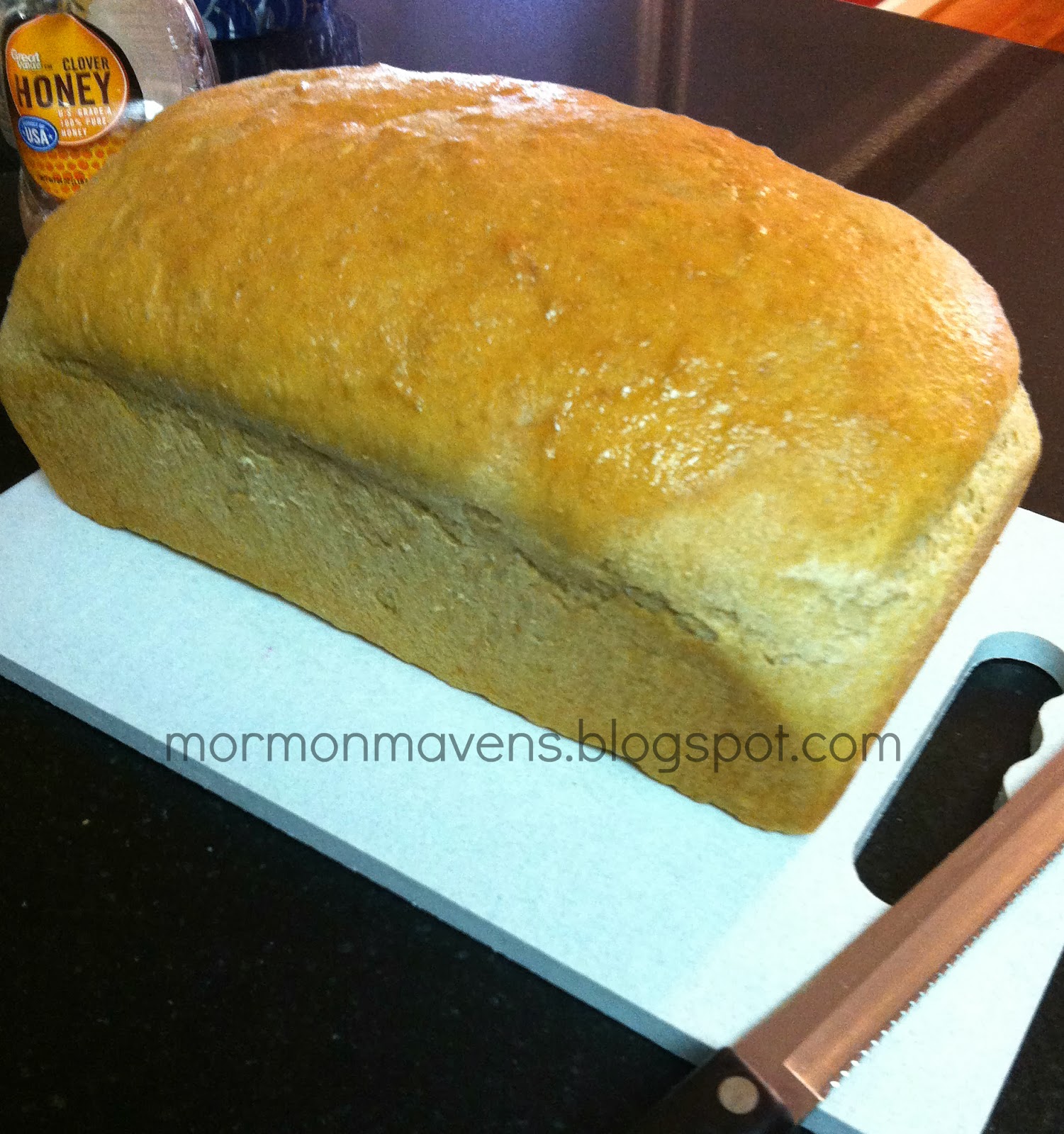 I made many whole wheat bread recipes and almost gave up on ever finding one that was light and soft, until my friend Kelly Wilde shared this one with me. I have never made another whole wheat bread recipe since! It is so light and soft that many people don't believe it's 100% whole wheat! Plain ingredients – no tofu or enhancers needed.

Ingredients:
3 cups hot water
1 TBS salt
¼ cup oil
1/3 cup honey
8-9 cups whole wheat flour (I like to use Hard White Wheat, but Hard Red or a mixture is good too!)
2 TBSP yeast
1 egg

Directions:
1. Stir water, salt, oil, honey and yeast together. Add 4 cups whole wheat flour and egg.
Mix in a mixer for 4-5 minutes.You can use a Bosch or Kitchen Aid type of mixer, or just use bowl and wooden spoon. This will be thin like a batter. Mix it well. This will help your bread have a nice texture, and it's easier than kneading it once all the four has been added in.

2. Add 2 cups whole wheat flour. Mix well. Add 2-3 more cups of flour. The dough has enough flour when it is still a little sticky…if using a Bosch, it will pull away from the sides of the bowl and not stick to the sides of the bowl any longer. That's the precise moment when you know you have enough flour added in. Remember that it is better to have a little less flour than too much! Too much flour makes a very stiff and dry bread! Knead or mix 10 minutes.

3. Preheat oven to 325°.

4. Let the dough rise in the bowl until double. Punch down.

5. Cut the dough into 3 pieces. Shape into loaves and put in pans that have been sprayed with non-stick spray. (See photots below)

6. Let the dough rise until double in pans. Bake 35 minutes at 325°.

7. Let the bread sit in pans for 10 minutes after baking. Then take out and let it cool on a bread board or wire rack. Or eat immediately with butter and honey or homemade jam, and you will think you are in heaven. Once the loaf has mostly cooled down, you can bag it and freeze it if desired. It will be good in the freezer for a few months.


I had just put the dough into the pans.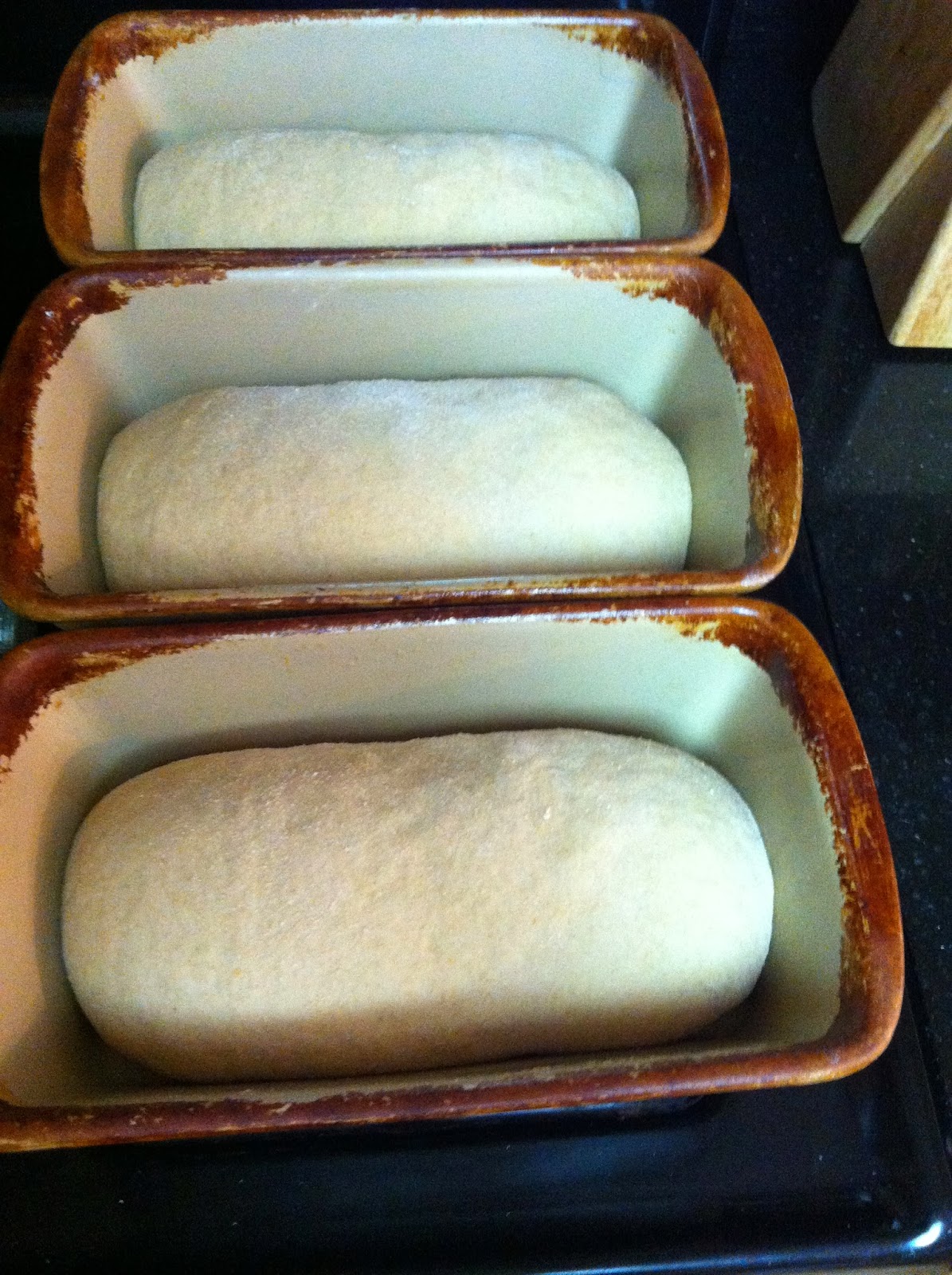 Now they have risen enough and are ready for the oven.
This is so beautiful to me. But if you let it rise much more than this, it will rise too much and then deflate, and you will have a sunken in bread. You can still eat it, but it will look funny and be a little dense. Still good though. With a little practice, you will learn when when your bread is ready for the oven.

Source: Original recipe came from my amazing friend Kelly Wilde about 20 years ago. : )