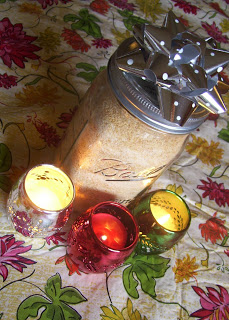 Just in time for Christmas! If you've never had wassail before, I've been told it's similar in taste to Russian tea. I've never had Russian tea, but I know I like wassail!
Ingredients:
1 C Tang
2 C sugar
1 1/2 C lemonade mix
2 t cinnamon
1 t ground cloves
1. Mix well.
Source: My mom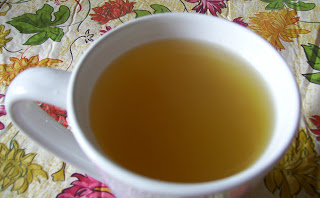 When serving I like to pour the water in first and then add the wassail mix and stir; I think it incorporates better that way as opposed to putting the mix in your mug and then adding the water.
Yields more than the quart pictured above (not more than a cup more–I didn't measure it).