I'm expecting my second child in just two short weeks. I've started to pull out my recipes that are quick to make, nutritious, and can easily be eaten while I'm nursing. (I was always starving while I nursed my first baby!) Enter Smoothies. I LOVE Jamba Juice…. sadly I live in the part of the country that there are none. That's not a problem…. with some trial and error, I think I've made up a good knock-off of one of their more popular smoothies. Enjoy!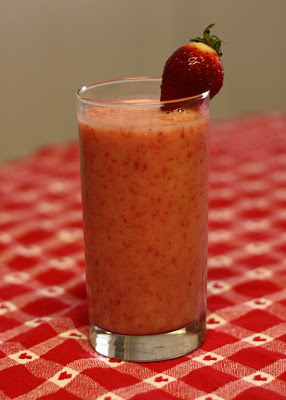 Jamba Juice's Strawberries Wild Knock-Off
1 c. apple juice
1 banana
1c. frozen strawberries
1 (6 oz.) light vanilla yogurt (you could also use frozen yogurt if you have that)
½ c. ice
Blend, and enjoy!