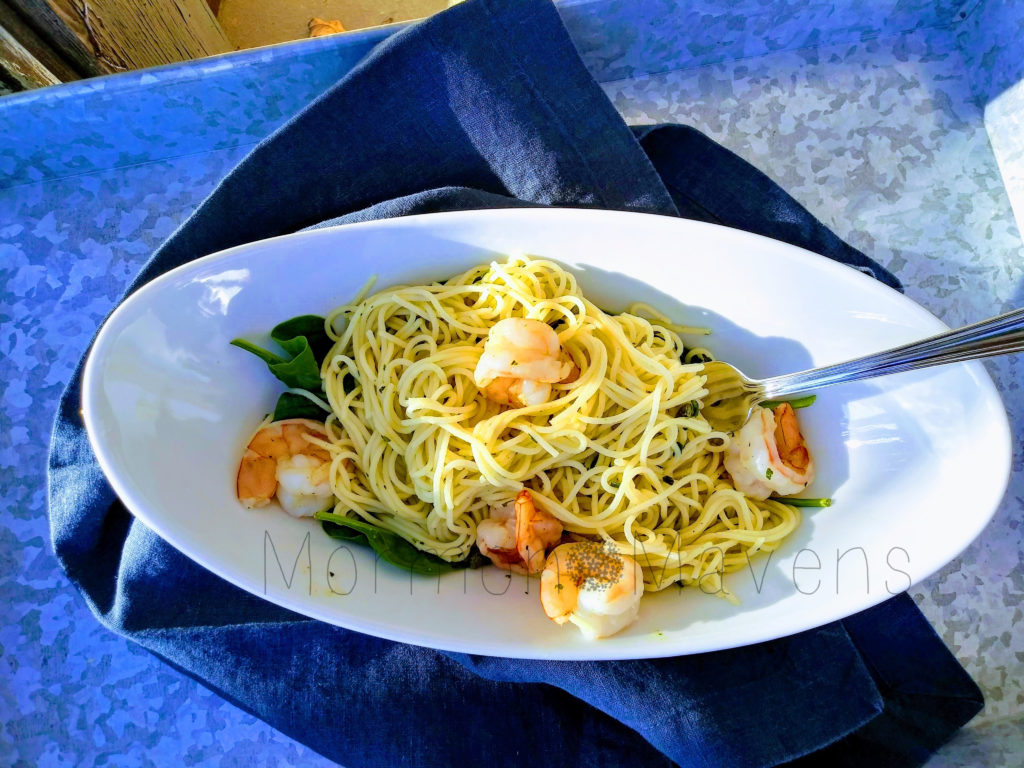 I am a huge fan of one-pot meals and this shrimp & pasta dish did not disappoint.
Not only was it delicious, but it also provides about 31 grams of protein. How cool is that? Now, it does have capers and that will add to your sodium intake so make adjustments as needed. If you don't have fresh basil–I had a few tiny leaves left on my plant in the garden–you can also use this.
I'm telling ya, I felt like I was at a restaurant when I served this meal. The only thing missing was some crusty bread.
Now I need to try a shrimp & pasta recipe with lemon butter sauce…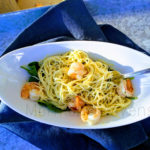 Lemon Basil Shrimp & Pasta
2019-10-10 11:55:54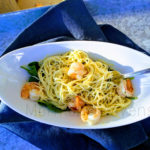 Serves 4
Ingredients
3 quarts water
8 ounces uncooked angel hair pasta
1 lb. peeled & deveined extra large shrimp
1/4 c. chopped fresh basil (I used a combo of fresh and lightly dried)
3 T. drained capers
2 T. extra virgin olive oil
2 T. fresh lemon juice
1/2 t. salt
2 c. fresh baby spinach
Instructions
Bring 3 quarts of water to a boil in a large pot or Dutch oven, adding a little salt, if desired. Add pasta and cook for 8 minutes.
Add shrimp to the pot and cook for 3 more minutes or until shrimp is done and pasta is al dente. Drain.
Place pasta in a large bowl and stir in basil, capers, olive oil, lemon juice and salt.
Place about 1/2 cup of baby spinach into each serving dish and top with 1 1 /2 cups of pasta mixture.
Adapted from My Recipes
Mormon Mavens https://www.mormonmavens.com/