I love homemade fries. But I don't make them anymore for two reasons: (1) fried food is unhealthy, and (2) frying stuff makes my whole house smell gross. I've seen this recipe bounce around Pinterest enough to know that these fries must be pretty good. So I figured I'd give 'em a try. I'm not normally a crispy fry person, but I must say with these I prefer them crunchier.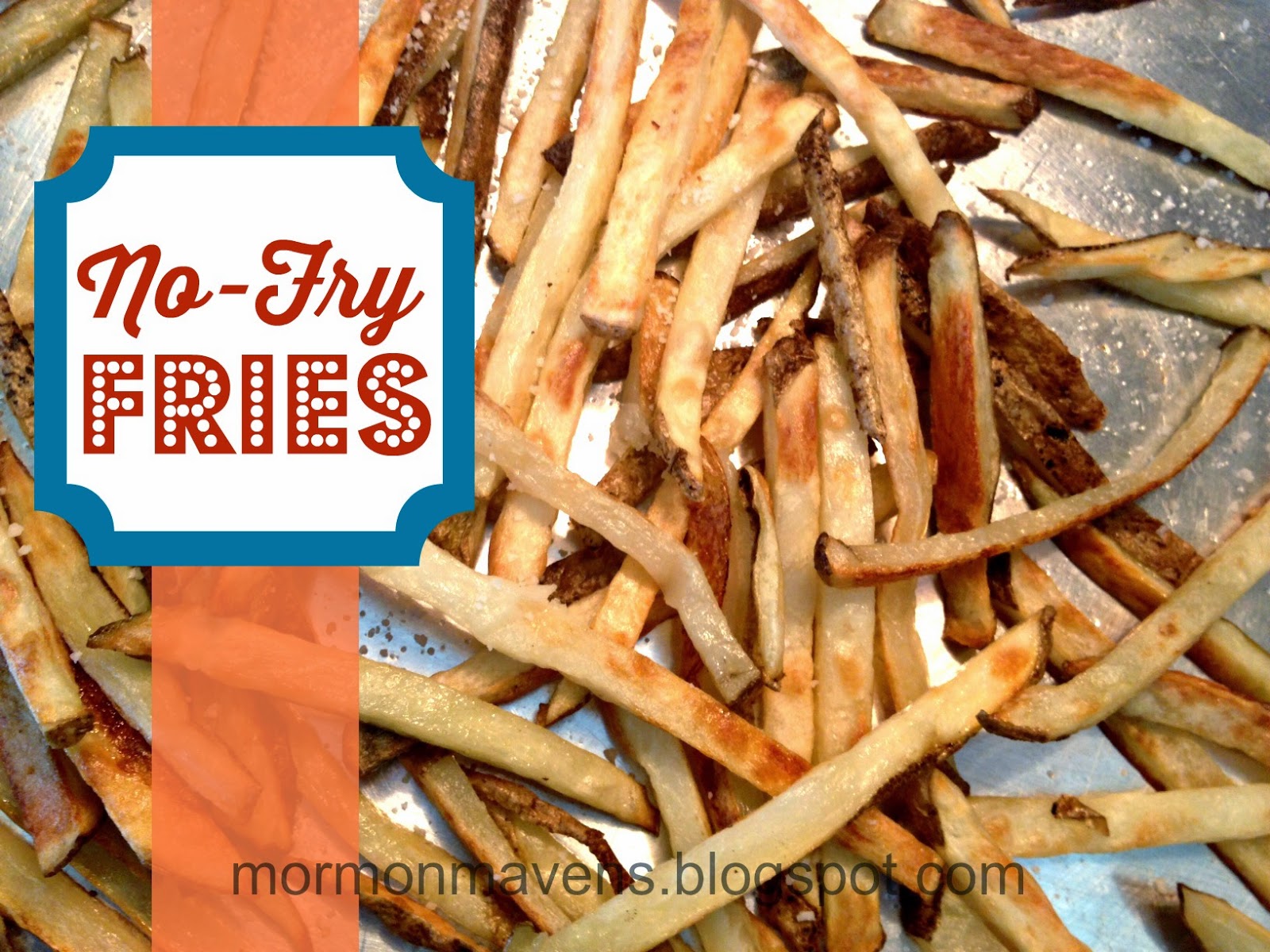 Ingredients:
2 large Russet potatoes
2 Tbsp. olive oil
coarse sea salt or kosher salt
1. Preheat oven to 450 degrees. Cut potatoes into 1/3″ thick fries. (Cut in half first, then cut each half into 1/3″ slices, then cut each slice into fries.)
2. Place in a bowl of very cold water and stir them around with your hand. Strain in a colander and place on a cookie sheet lined with a clean kitchen towel. Use another clean towel to dry the fries well.
3. Remove the towels. Drizzle olive oil over the fries and toss to coat. Sprinkle with salt and toss again. Spread the fries out evenly.
4. Bake until browned, turning halfway through…..25-35 minutes, depending on your oven and preference.
Source: this is all over Pinterest and is supposedly from Gwyneth Paltrow