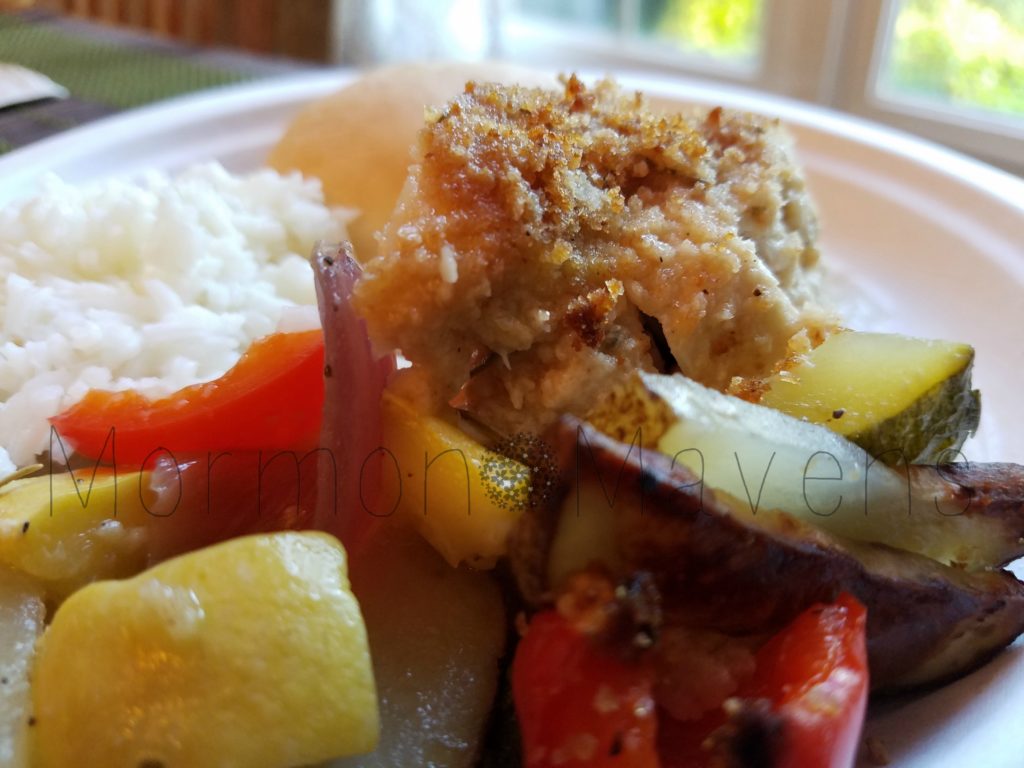 Have you ever purchased anything from The Pampered Chef and received a cute little multi-folded "brochure" on how to use the particular item that you ordered? So, they usually include recipes for you to use with that item. Somewhere in time, I saved the this recipe to use at some later date. Much later date, obviously.
I have seen a lot of these one pan wonders on Facebook and Pinterest recently and knew that I wanted to prepare this dish. It smells divine while it's baking and it is so delicious. Easy peasy, too. I even had some leftover rice that I paired with it! Doesn't get much easier than that.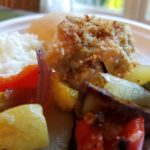 Pan-Roasted Chicken & Vegetables
2018-08-31 04:57:50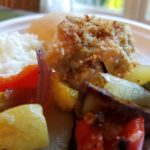 Serves 4
Ingredients
2 large unpeeled baking potatoes, cut into 1/4-inch slices
1 each medium zucchini, yellow summer squash and red bell pepper, cut into 1-in. pieces
1 medium red onion, cut into wedges
4 T olive oil, divided
2 garlic cloves, pressed
1 t. crushed dried rosemary, divided
1/2 t. plus 1/8 t. salt divided
1/8 t. ground black pepper
1 egg
1/2 c. seasoned dry bread crumbs
4 boneless, skinless chicken breast halves (about 1/4 lb)
Instructions
Preheat oven to 425 degrees F.
Cut potato slices crosswise in half. Place vegetables into large bowl and toss with 2 T. of the olive oil, garlic, 1/2 t. of the rosemary, 1/2 t. salt and the black pepper; mix well.
Arrange vegetables around the inside of a baking dish--I used the one that is slightly larger than a 9 x 13--leaving an opening in the center for the chicken.
Lightly beat egg in a flat bowl. Combine bread crumbs, remaining rosemary and salt in another flat bowl. Add remaining oil to crumb mixture; mix well.
Dip chicken into egg and then into crumb mixture, coating completely. Place chicken in center of baking dish.
Bake 22-25 minutes or until chicken is no longer pink in center.
Adapted from The Pampered Chef
Adapted from The Pampered Chef
Mormon Mavens https://www.mormonmavens.com/