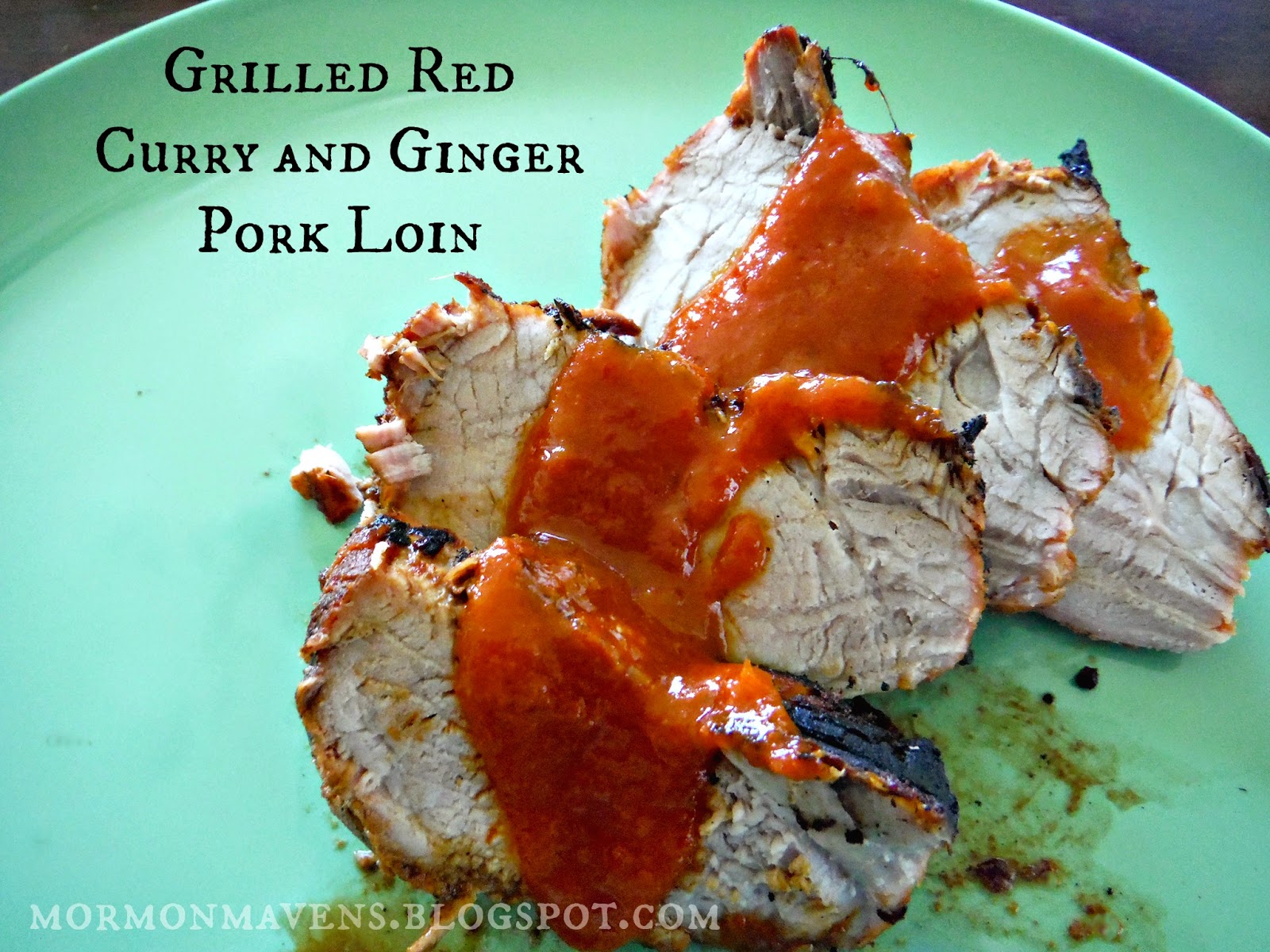 So, I like to cook with pork. It is so versatile and lends itself well to different flavors. I decided to make up a curry and ginger marinade and sauce. It is slightly sweet with a definite kick due to the curry.
Ingredients:
1/4 C. oil
juice of 1 lime
2 Tbsp. rice vinegar
2 Tbsp. brown sugar2 Tbsp. red curry paste
1 tsp. fresh ground ginger
2 lbs. meat. I used pork, but it would be great with chicken or beef.
Mix all ingredients in a small bowl. Place meat in a large zip top bag. Pour marinade over the top. If you have a meat injector, you could also inject some of the marinade into the meat. Let marinate in the fridge for an hour or two.
Heat up your grill over med high to high heat. Oil your grill grate. Remove meat from marinade and place on grill. Let sit for a few minutes, then turn. Continue cooking pork until an instant read thermometer registers between 145 and 160 degrees F. Let meat rest for at least 5 minutes.
For extra sauce cook the following in a small sauce pan:
1 Tbsp. rice vinegar
2 Tbsp. Brown sugar
1/2 tsp. salt
1 1/2 Tbsp. red curry paste
1/3 c. water
juice of 1 lime.
Heat til just boiling, then simmer for 5 mins or so.