Just thought a couple of healthy treats would be nice for a change around the Halloween season. No need for recipes here, just a few simple instructions.
For the Spider Eggs:
Make your basic deviled eggs. Use a half black olive for the body of the spider. Slice the other half into 4 segments to make legs. You'll need one and a half olives to make one spider.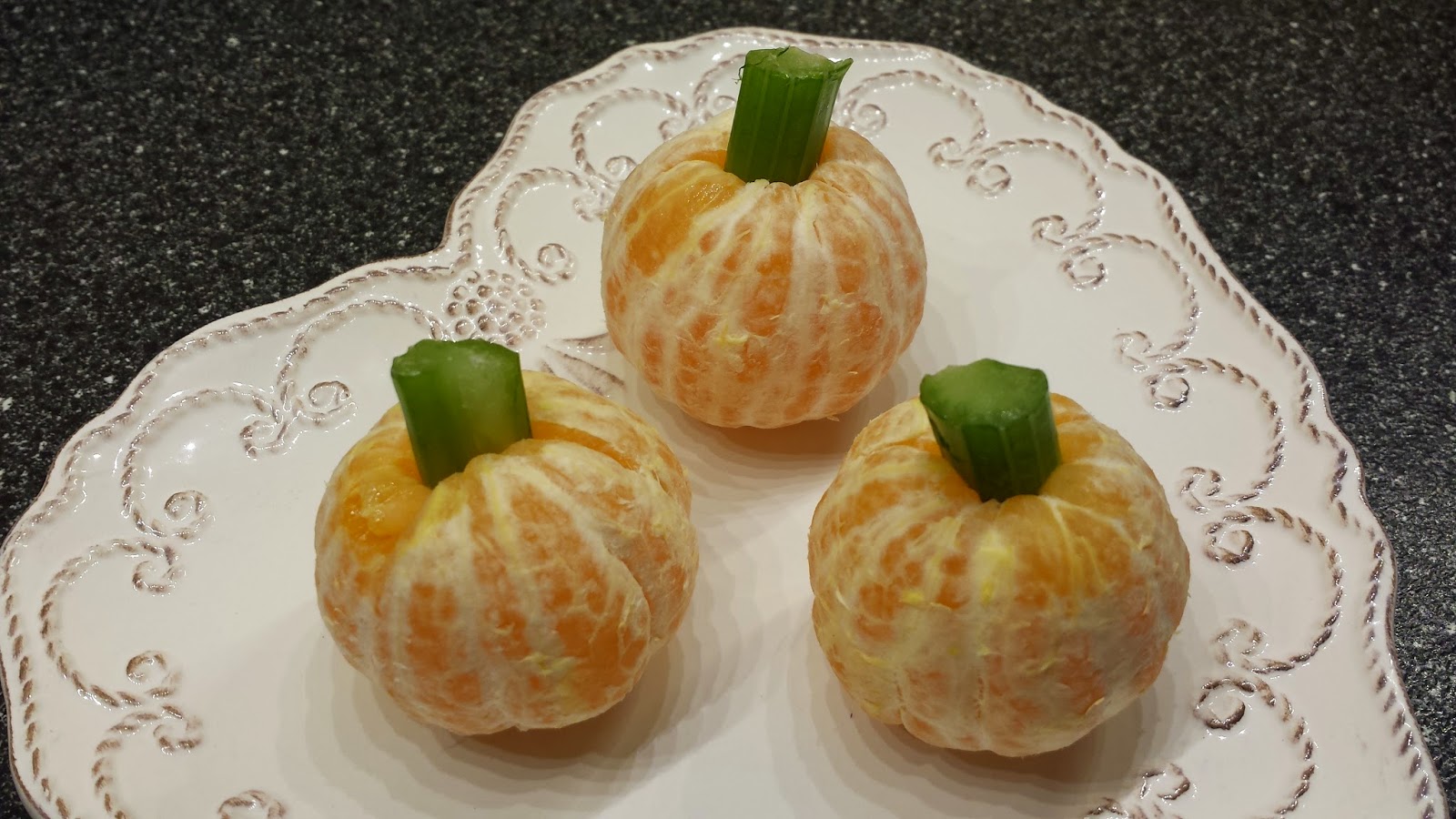 For the Pumpkins:
Peel a clementine. Insert a cut piece of celery into the top opening for a stem.
Source: pinterest