This is a great party recipe and is really easy. I served these at a baby shower and was really happy with the result. Next time I make these I will listen to the original recipe's advice and scoop out a little mushroom flesh with a melon baller instead of just popping out the stems so there's more room for the stuffing.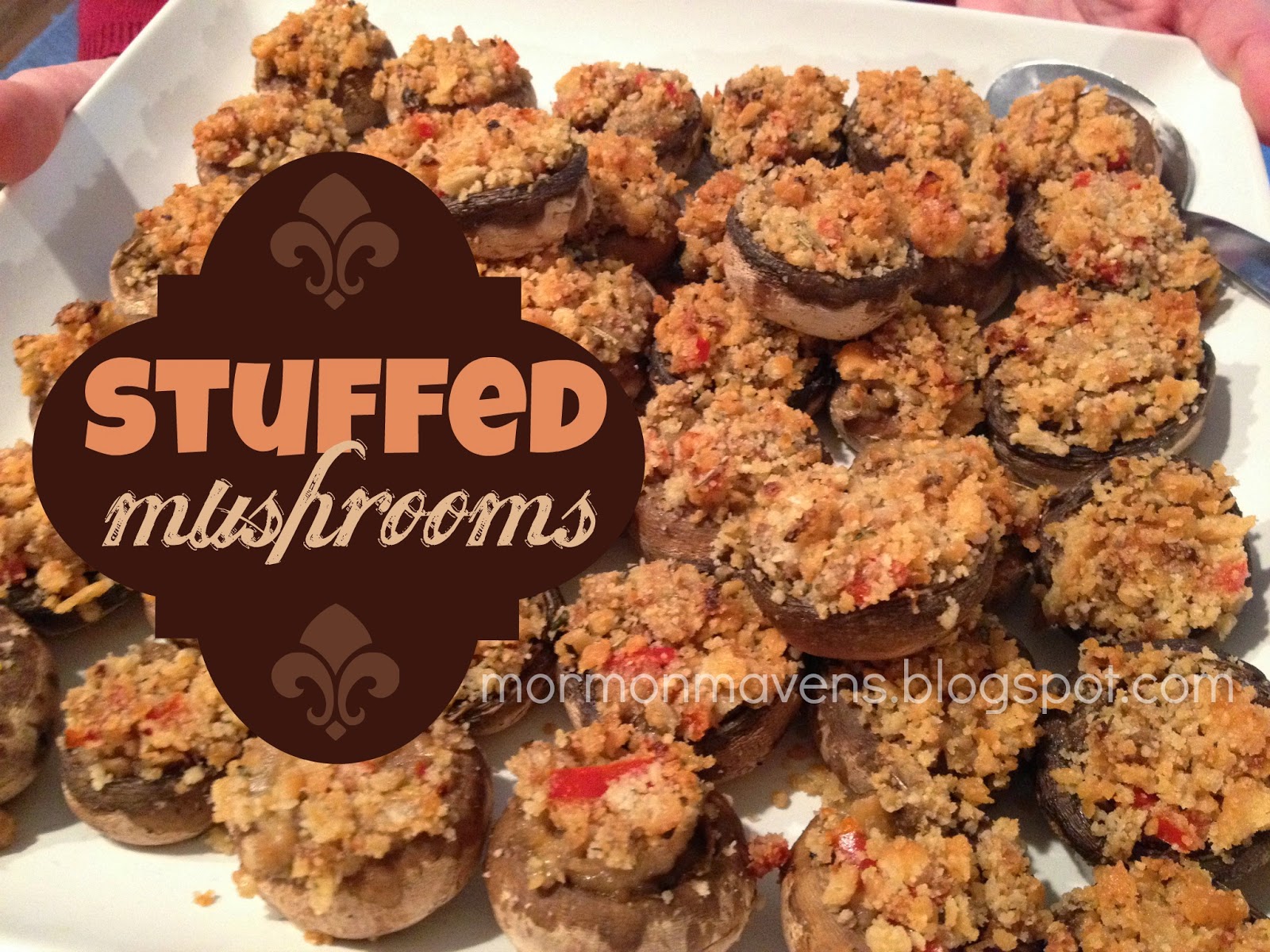 Ingredients:
20 fresh mushrooms
3 Tbsp. butter
2 Tbsp. very finely chopped onion
2 Tbsp. very finely chopped red pepper
14 Ritz crackers, finely crushed (about 1/2 cup)
2 Tbsp. grated Parmesan cheese
1/2 tsp. Italian seasoning
1. Heat oven to 400 degrees. Remove stems from mushrooms and finely chop enough of the stems to measure 1/4 cup. Discard the rest or save for something else. Use a melon baller to remove a bit more of the flesh to make room for the stuffing.
2. Melt the butter in a large skillet on medium heat. Saute the chopped mushroom stems, onions, and peppers until they are tender. Remove from heat and add the cracker crumbs, cheese, and seasoning.
3. Spoon this mixture into the mushroom caps. Place on baking sheet and bake for 15 minutes. Serve immediately.
You can stuff these in advance and just refrigerate until you're ready. Bake them for 20 minutes though (or until warmed through).
Mushrooms that are 1 1/4″ to 1 1/2″ wide are best. Itty bitty mushrooms will just be frustrating to stuff!
Source: Kraft Recipes