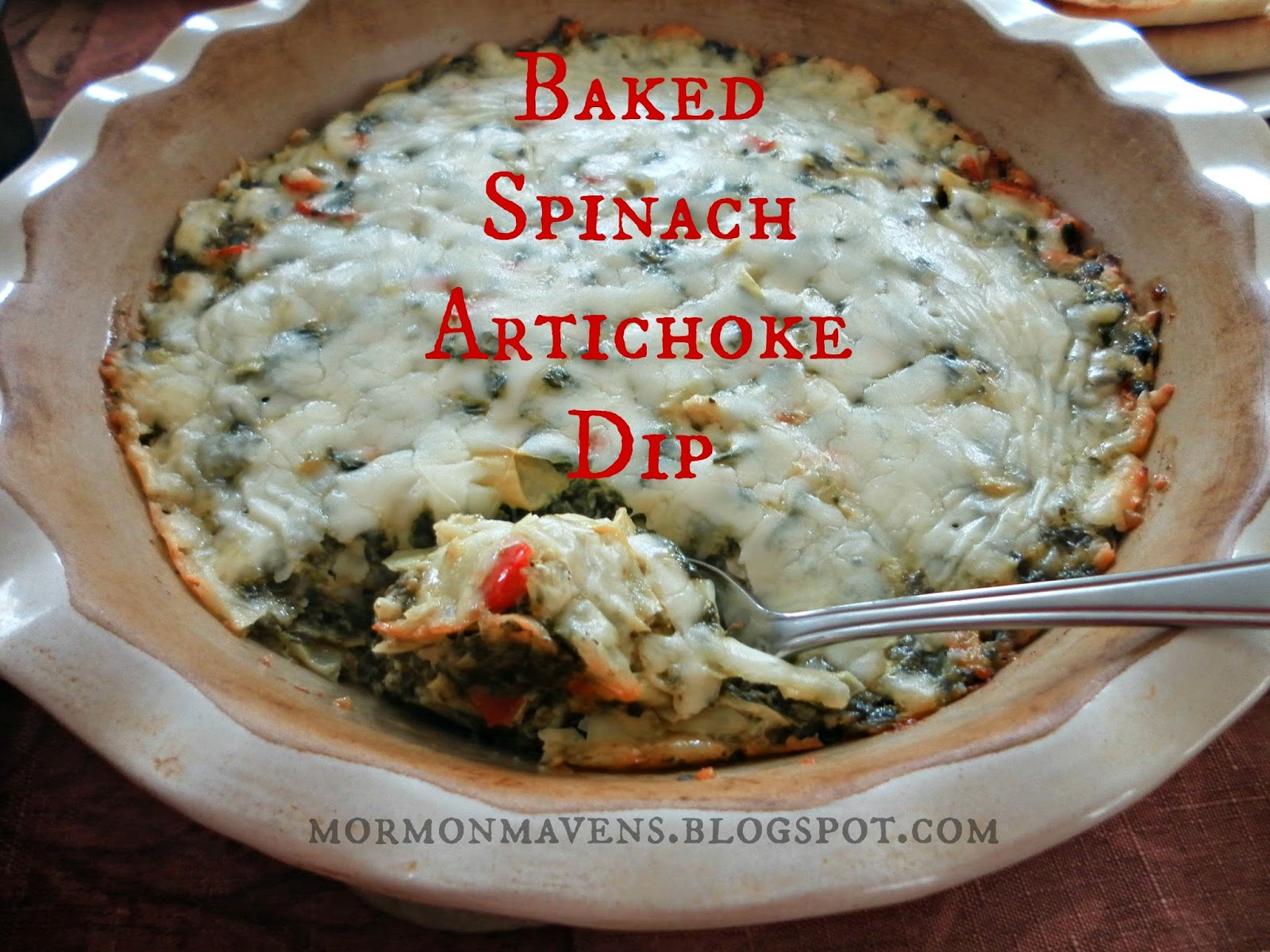 This may not look like much, but it is so yummy. It's from a Betty Crocker quick and easy cookbook that I have. I have been making it for years and it is always a hit.
Ingredients:
1 C. mayonnaise
1 C. grated Parmesan cheese
1 Can (14 oz) artichoke hearts, drained and coarsely chopped
1 package (10 oz.) spinach
1/2 C. chopped red bell pepper
1/4 C. shredded mozzarella or Monterey Jack cheese
Toasted baguette slices or assorted crackers (I slice my baguette in half lengthwise, spread with a bit of butter and toast in the oven til just golden on the edges. then I cut it into triangles or simple slices.)
Directions:
Heat oven to 350 degrees.
Cook spinach by microwaving in a microwave safe bowl with a touch of water until fully wilted, or by steaming in a pot until wilted. Let cool slightly, then squeeze to drain and roughly chop.
Meanwhile, combine, mayonnaise, Parmesan cheese, artichokes, bell peppers in a bowl. Add the chopped spinach. Mix til fully combined.
Place mixture into a baking dish (I use my deep pie dish) and sprinkle with the mozzarella or Monterey Jack cheese.
Cover and bake about 20 minutes or until cheese is melted. Serve warm with baguette slices or crackers.