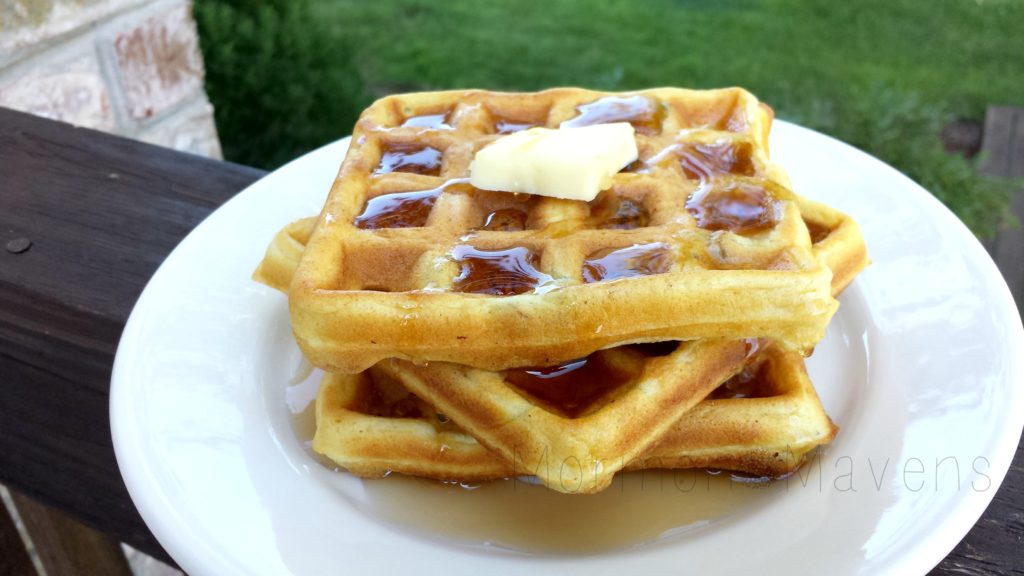 I thought I would re-post something from our Breakfast category today and as I was going through some of the older posts, this one caught my eye from August 18, 2016. I don't know what it is about waffles but they are magical to me. And elusive. I never seem to have the time to make them lately, especially since I am drinking my protein shakes these days while trying to lose weight AGAIN! Anyway, I do remember these and they were DELISH. Hope you enjoy…
Good mornin'! Today's breakfast is brought to you by The Hen-Apple Bed & Breakfast in Palmyra, Pennsylvania. No I am not there, yes I made waffles. Years ago, when my girls were still little and in elementary school, I would often volunteer in their school library. This was my favorite place at their school for many reasons–there were the books, of course, but we had an amazing librarian, and those Scholastic Book Fairs! Loved working those and I always had time to browse the sale, so one day I picked up this cookbook called "Rise & Dine America: Savory Secrets from America's Bed & Breakfast Inns." I have often fantasized about running a B & B, haven't you? End of story, on with the recipe…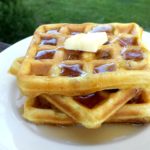 Buttermilk-Pecan Waffles
2016-08-17 07:07:27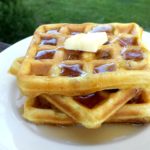 Breakfast of champions!
Ingredients
2 cups all-purpose flour
1 T. baking powder
1 t. baking soda
1/2 t. salt
4 eggs
2 cups buttermilk
1/2 cup butter, melted
chopped pecans
Instructions
Combine the flour, baking powder, baking soda and salt; set aside.
Beat the eggs until light, add buttermilk and beat until smooth.
Stir in the melted butter and chopped pecans.
Pour about 3/4 cup of batter onto a greased, preheated waffle iron. Cook until done.
Notes
I think this recipe was written for a single waffle application. My waffle iron makes 4 individual waffles. Adjust batter amount as needed for yours.
Adapted from Rise & Dine America
Adapted from Rise & Dine America
Mormon Mavens https://www.mormonmavens.com/