This may be one of the easiest treats I've ever made! Two ingredients = Perfect, stress-free Christmas treat!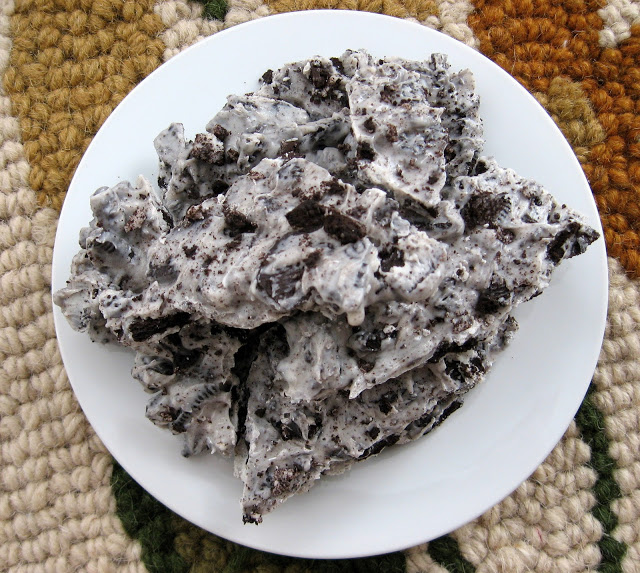 Ingredients:
10 oz Ghirardelli white chocolate chips
15 regular size Oreos, chopped
3 regular size Oreos for topping, finely chopped
1. Place chocolate in a double boiler and melt, stirring continuously, over low heat. If you don't have a double boiler (like me) you can melt the chocolate in a small saucepan. Just be very, VERY careful! Once chocolate has melted completely, transfer to a heat proof bowl. Cool for 5 minutes.
2. While chocolate cools, line an 8×8 pan with parchment paper. Leave at least a 1″ overhang on each side.
3. Add chopped Oreos to cooled chocolate and mix. Pour mixture into prepared pan and smooth out the top using a spatula. Sprinkle the finely chopped Oreos on top.
4. Chill the bark in the fridge until chocolate becomes solid. When ready, hold the overhang pieces of parchment paper and carefully lift the bark out. Split bark into pieces with a fork. Enjoy!
Source: Bakers Royal
* To save on time you could easily melt the chocolate in the microwave!
* Next time I make these I won't chop up my Oreos so much…my bark looks a little too gray.