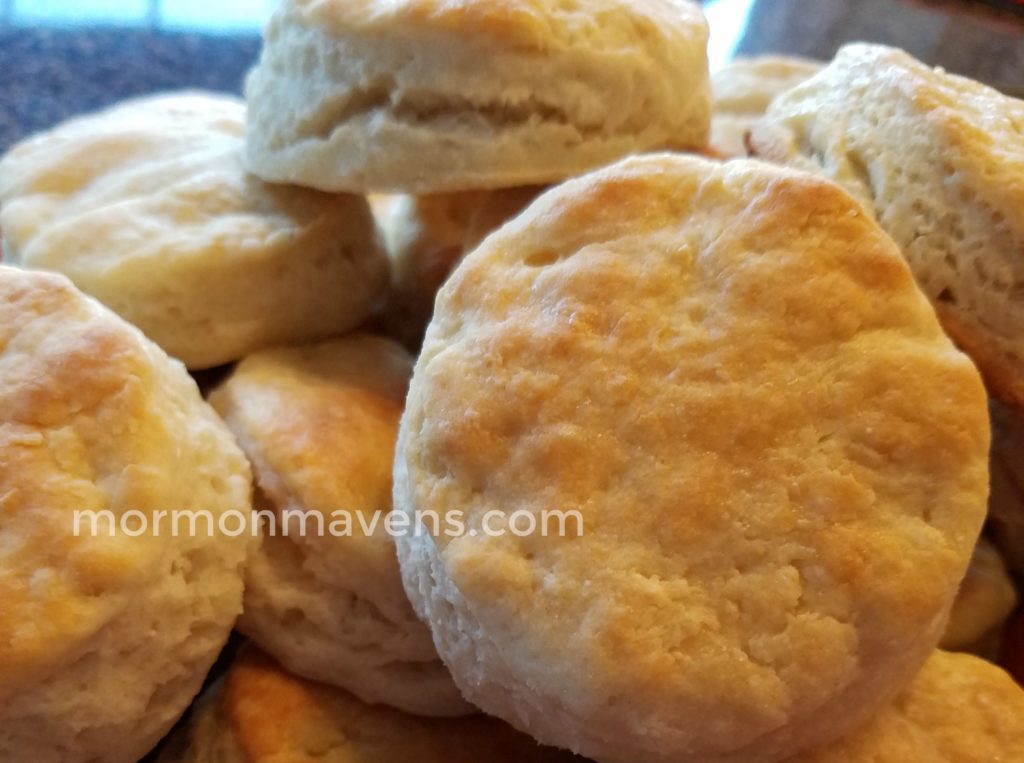 Here in the South, biscuits hold an honored place at your table, no matter which meal is being served. I don't make them often because, well, they wreak havoc on any weight loss efforts I may currently be pursuing. But once in a while someone wants biscuits and sausage gravy and there you go.
Way back in the 1980's our family acquired this delicious biscuit recipe from someone who shall remain nameless, because I don't want to get them in trouble-and I can't remember his name anyway.
There are lots of ways to serve them–one of my favorite being to eat them with butter and strawberry jam. Oh and if you like cheese biscuits do this: instead of rolling them out and cutting them, just pinch off a good size portion of dough–like maybe the size of a tangerine or a little bigger–roll it into a ball, then kind of pat it out enough to wrap around about a 2 to 3-inch cube of sharp cheddar cheese, place in your pan and bake. Shut your mouth good, y'all. If you are from Eastern North Carolina and have been to an Abram's BBQ you will know what I'm talkin' about–maybe I will try making a Tutti Frutti some time. Yeah, those…
Next time you get a hankering to have some comfort food, serve up some of these babies and you will be surprised at the compliments you get. By the way, the ingredient amounts on this recipe make for a LOT of biscuits. I usually just half the recipe.
Be sure and shoot us a comment and let us know how you like these and how you like to serve them.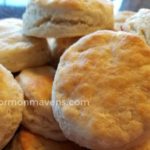 Copycat Hardee's Biscuits
2018-01-24 10:46:19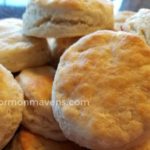 Ingredients
8 3/4 c. self-rising flour
1 1/2 c. Crisco shortening
2 T. Baking Powder
1 quart buttermilk
2 T. Sugar
Instructions
Mix flour, baking powder and sugar for 20 seconds by hand. Work in Crisco.
Add milk all at once. Mix quickly.
Put on floured surface. Roll out to desired thickness and cut with a cookie or biscuit cutter.
Bake at 450 degrees F for 12-15 minutes.
Brush tops with melted butter, if desired.
Notes
We got this recipe from an unnamed source back in the 80's. Hardees might have changed their recipe since then, but these are dang good.
Mormon Mavens https://www.mormonmavens.com/