Does anyone else out there just love the Mitford Series of books by Jan Karon? I have enjoyed every one of the books that I have read and they are so uplifting, funny, clean–just really good reads. Anyway, one Christmas my sister gave me the Mitford Cookbook & Kitchen Reader–bunches of recipes contributed by the "characters" in Ms. Karon's books. What a fun concept. So, we had some fresh okra that needed to be cooked and I wasn't about to boil the slimy things so I decided to fry them up. I have never really fried a good batch of okra, so I thought if anyone has a good recipe for southern fried okra it would be somebody in Mitford. So here you go…

Ingredients:
1 pound fresh okra
2-3 cups milk
2 1/2 cups White Lily Self-Rising Cornmeal
2 tablespoons self-rising flour
1 tablespoon salt
1 teaspoon freshly ground black pepper
1 teaspoon Creole Seasoning
Vegetable oil for frying


1. Cut off tips and stems of okra. Cut into 1/2 inch slices and place in a large bowl. Pour milk over the okra and let them soak for at least 10 minutes, or longer up to 30 minutes.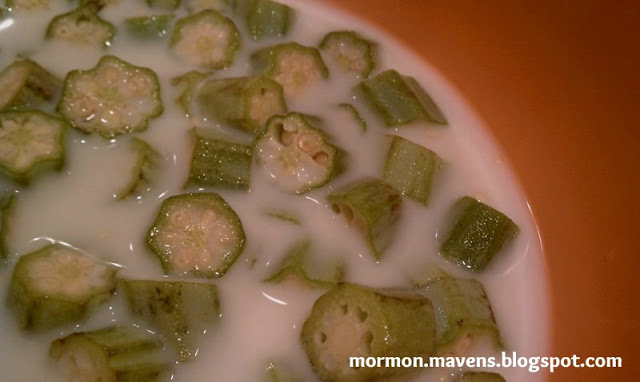 2. In a separate large bowl, combine cornmeal, flour, salt, pepper and Creole seasoning. I didn't have any, so I found this recipe by
Emeril Lagasse
on line. Use a slotted spoon to lift the okra out of the milk, allowing the okra to drain. Place small batches of okra in the cornmeal mixture, tossing to coat.
3. Heat the oil in a deep cast iron skillet. Lift the okra from the bowl in batches, allowing the excess cornmeal to fall back in bowl. Fry okra in the hot oil until browned. Don't overcrowd the skillet. Remove the okra from the oil with a slotted spoon and place on paper towels to drain.
4. You can adjust the salt and pepper to taste while it is still hot.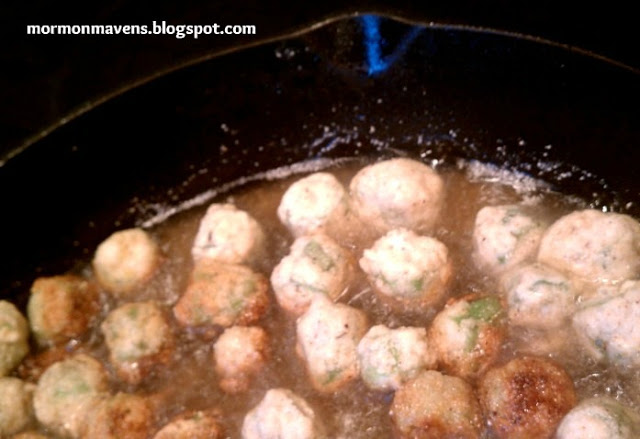 Source: Jan Karon's Mitford Cookbook & Kitchen Reader