A cool summer salad for hot summer days. Think of things you like with Peanut Butter and it might be in this salad!
Ingredients:
2 Granny Smith Apples
3 stalks of Celery, diced
2 C seedless grapes, halved
1 C mini marshmallows (I omitted these in a valiant effort to use less sugar, but by all means…toss 'em in!)
1/3 C cold Evaporated Milk
1/2 tsp sugar (I used a squirt of Agave Nectar)
1/4 tsp vanilla extract
3T Mayo (I used Vanilla Yogurt because I despise mayo!)
3T (heaping Tablespoons) creamy Peanut Butter
1/2 C mixed nuts (or nuts of your choice), chopped
Prep: Before you even think about getting your celery and fruit chopped up, put a medium sized glass or metal bowl in the freezer and a can of evaporated milk in the fridge. You'll want them both nice and cold. Ok…now you can chop the apples, dice the celery, half the grapes and set them aside. And if you're using marshmallows, add them in with this stuff.
After your bowl is nice and COLD, take it out of the freezer–maybe with an oven mitt so it doesn't stick to your hands…and don't lick it 😉 You know I'm thinking of the Christmas Story, right? Ok…moving on: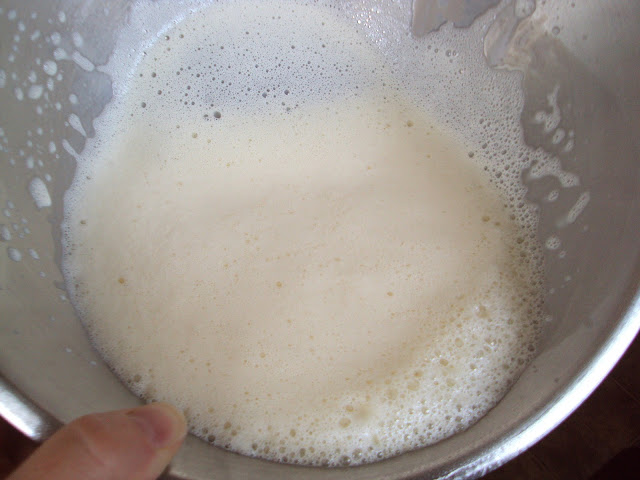 Next, pour the cold evaporated milk into the cold bowl and beat it on high with a mixer until it's nice and frothy (I love that word). Beat in the yogurt and PB, take a little taste, then pour the mixture over the solids.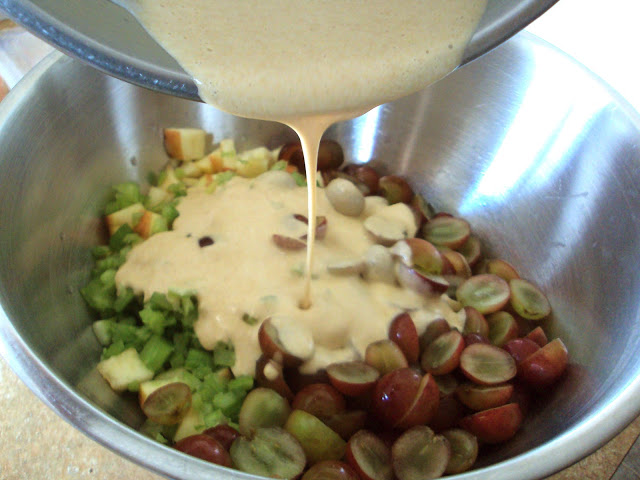 Stir it all together and chill until serving. Yum!