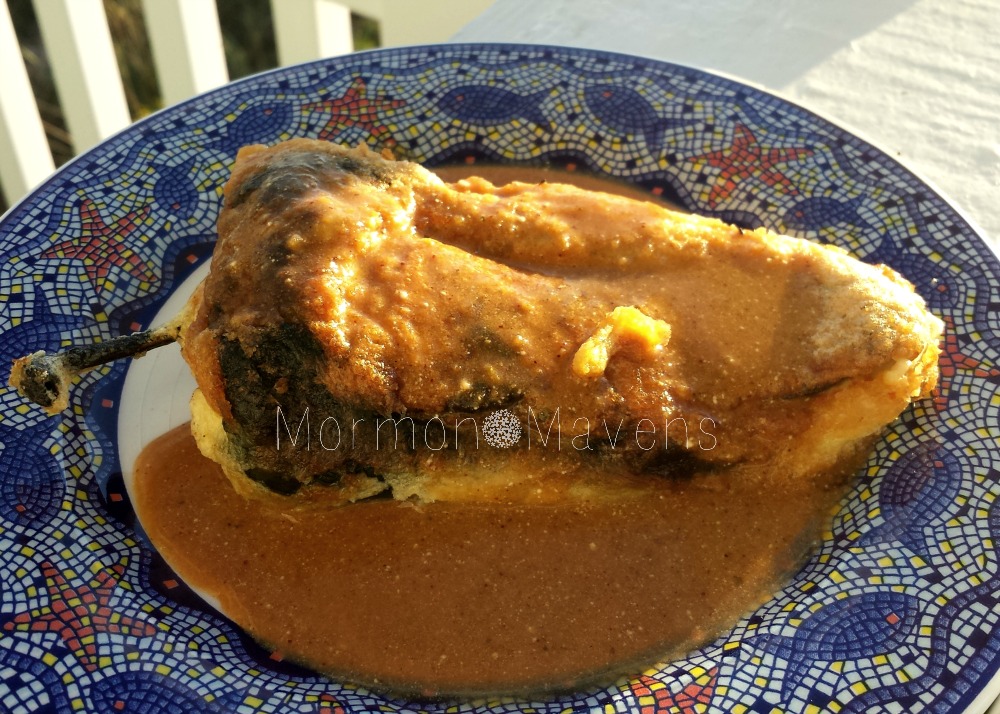 So, this beach trip my son-in-law wanted me to mentor him in making Chile Rellenos from scratch. I was glad to do it, since no one realizes how much work that is and having another family member aware of that will score more points for me on Christmas Eve when I am in the kitchen all day preparing our traditional Mexican meal. I told Allen I would provide the sauce if he would do everything else. I found this recipe on my Thrive website and I already had all of the ingredients, so it was easy to take the ingredients to the beach and make the sauce there.
Enchilada Sauce
2016-09-08 01:13:20
Ingredients
2 1/2 c. water
1 t. chili powder
1 t. cumin
1/8 t. cayenne (or chipotle powder)
1/4 t. THRIVE Chef's Choice
1 T. THRIVE Chopped Onions, Freeze Dried (I had to use fresh onion this time)
1 T. minced garlic
1 t. THRIVE Tomato Powder
2 T. THRIVE Green Chili Peppers, Freeze Dried
1/3 c. THRIVE Espagnole (Savory Beef Gravy)
1 1/2 t. lime juice
1 T. THRIVE Cilantro
14 c. sour cream
Instructions
Combine all ingredients in a small pan, except sour cream, bring to a boil, reduce heat and simmer 4-5 minutes.
Puree sauce in blender until smooth.
Return to pan and heat to a simmer. Turn off heat and fold in the sour cream.
Use as a sauce for enchiladas or chile rellenos.
Adapted from Thrive Recipes
Mormon Mavens https://www.mormonmavens.com/