Last week I talked about loving naan, so I thought it would be appropriate to share how to make it in your own oven. Traditionally naan is made in a tandoori oven like in this video:
To cook naan in your home oven a *pizza stone will substitute for the tandoori oven.
You can eat your naan with any
indian main dish
, hummus,
dill yogurt dip
, honey butter, or make it into flatbread pizza.
1 tsp. active dry yeast
3/4 C. warm water
2 C. flour
1 tsp. salt
1. tsp. sugar
pinch of baking soda
2 T. oil
2 1/2 T. plain yogurt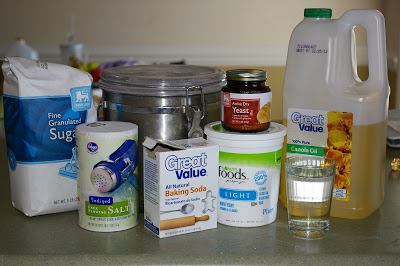 Directions:
1. Dissolve active dry yeast in warm water (100 degrees F) and let sit for 10 min or until it becomes frothy.
2. Mix flour, salt, sugar, and baking soda together in a large bowl.
3. Add the oil and yogurt and mix. Dough will be crumbly like this: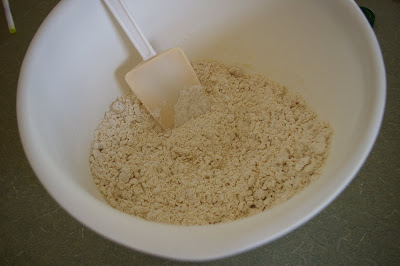 4. Add the water/yeast mixture and make into soft dough.
5. Knead in bowl until the dough is smooth. (this will be a very sticky endeavor!)
6.Cover and keep in a warm place 3-4 hours. The dough will almost double in volume.
7. Pre-heat oven and pizza stone to 500 degrees. Then, set the oven to broil.
8. Dust the counter with flour and knead the dough for about 2-3 minutes. Divide the dough into six equal parts.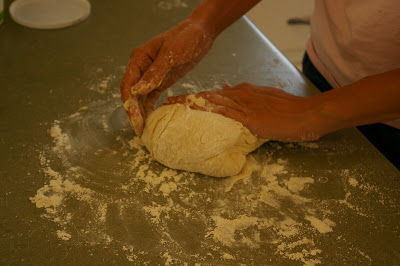 9. One at a time, roll each piece of dough into an 8-inch oval. (Use a dusting of flour to help prevent sticking.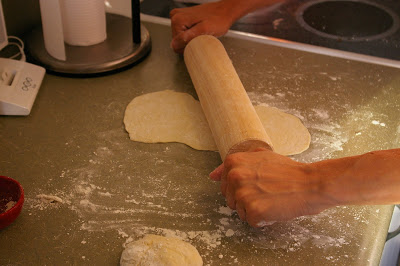 10. Before putting naan in oven, lightly wet your hands, take the rolled naan and flip it between your palms and place on the pizza stone. (this will moisten the dough and stretch it out a bit more)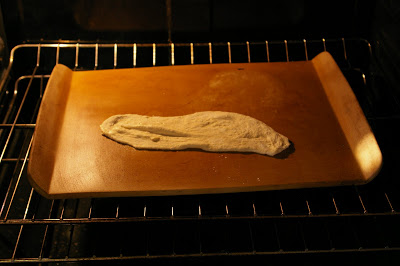 11. Bake 2-3 minutes or until golden brown and bubbly on top.
12. Remove from oven with a spatula or tongs and continue until all the dough is cooked.
13. Brush with butter, and enjoy!
*Check what kind of temperatures your stone can withstand, some stoneware can crack in extreme heat.
Source: An Indian woman on YouTube, but now I can't find her. I am pretty sure she can cook naan blindfolded though.