Okay, it's 3 days before Christmas, you are in a wrapping, baking, last-minute-shopping frenzy! Oh snap, the neighbors dropped off some goodies! You were so not expecting that! What do you do? You pull out this recipe and whip up a batch (or 2 or 3…) of yummy, quick fudge!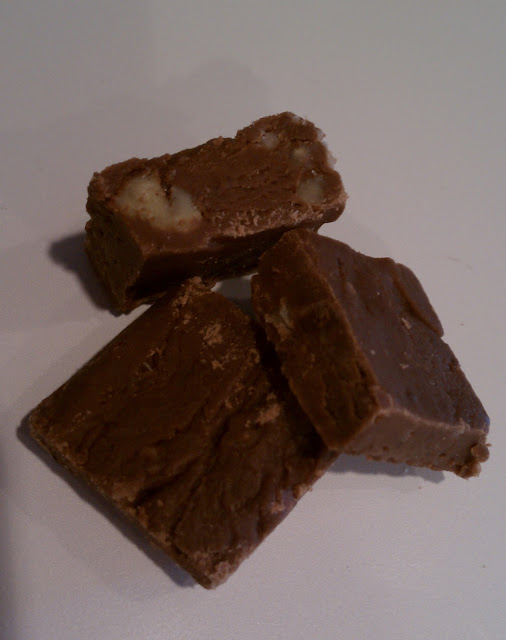 Ingredients:
1 box (1 lb.) powdered sugar, sifted
1/4 cup milk
1/2 cup cocoa
1 stick (1/2 cup) butter, melted
1 teaspoon vanilla
chopped pecans ( opt.)
1. Pour ingredients in microwavable bowl. Cook 2 minutes 30 seconds on high. Stir until smooth.
2. Pour into greased pan and cool.
3. Cut into pieces and ENJOY!!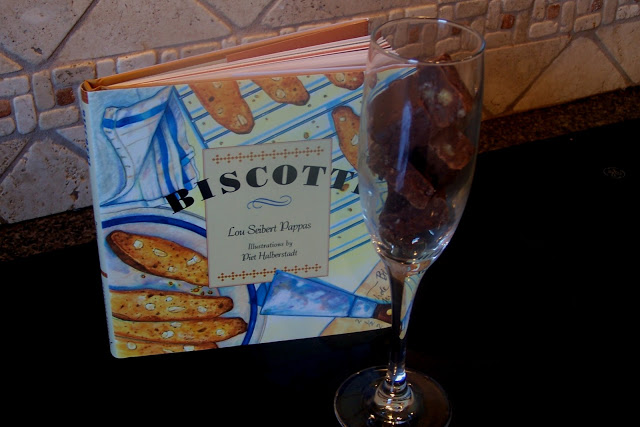 And for you, Mom, on January 2, when the kids are back in school…a glass of fudge and a good book. Ahhhh…..