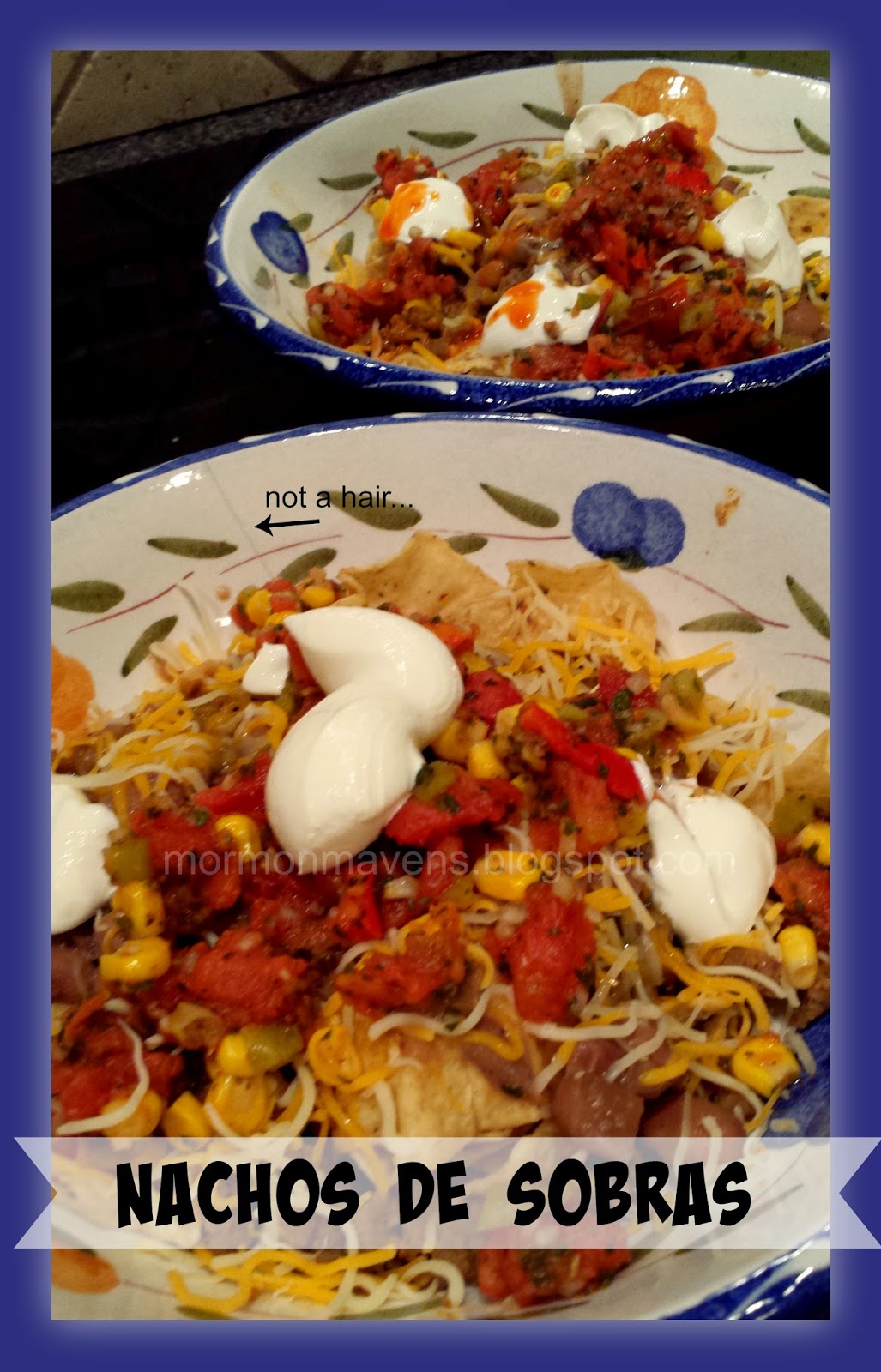 I made a big batch of ham and veggie soup Sunday and figured we were good for at least 3 nights of supper. Well SOMEBODY didn't want soup for supper last night and so I am thinking what the heck will I fix now? And then it hit me! I had leftovers from a
THRIVE
class/party and from dinner at my daughter's house one night. Put it all together and what do you get? Nachos de Sobras (leftovers). It was a filling and tasty meal and perfect to have while watching the election results. SOMEBODY even commented on how good it was. Really? Leftovers? Yes, really. Que rico!
Ingredients:
Fritos Scoops or any tostada or corn chips
Taco-seasoned ground beef
Cooked and seasoned Pinto beans
Chunky salsa
Shredded Mexican-blend cheese
Sour Cream
Assemble as desired. Done.