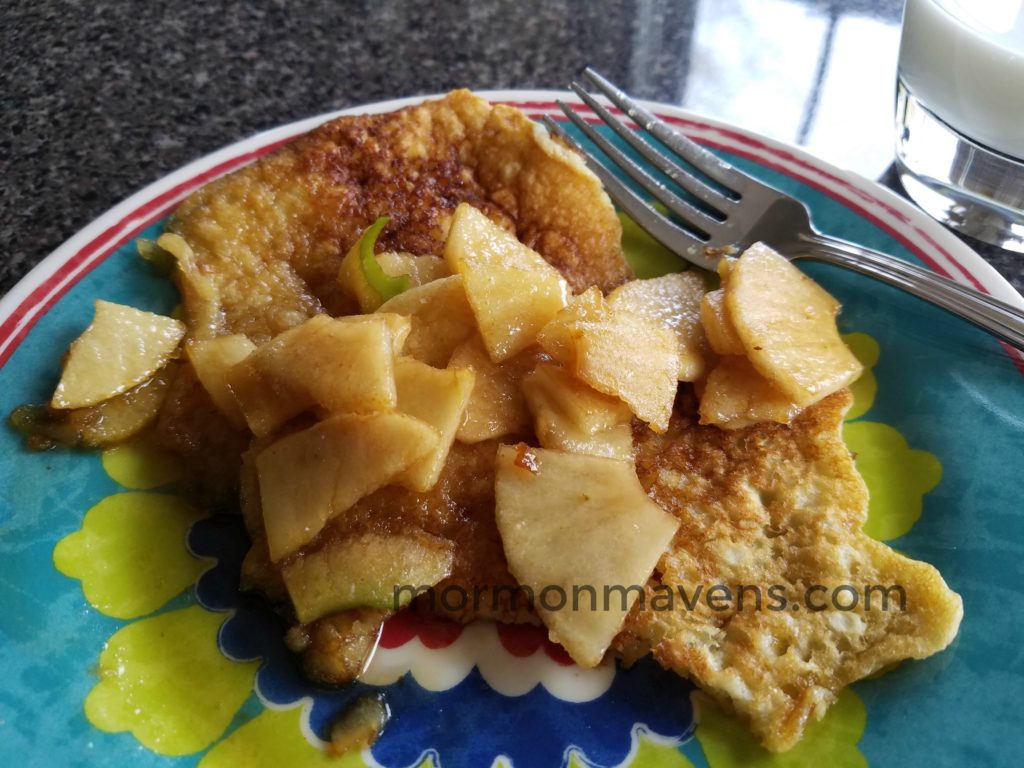 Who doesn't like pancakes? And what if you add apples, brown sugar, and butter? Exactly. I needed a quick breakfast because I had just finished a phone meeting with my new Power of Moms content editor–training her on how I publish the articles for the site–and I was hungry. Checked the fridge and saw two leftover pancakes and some cut up apples I had left over from a pie I had made. Hmmm, I thought, those could be good together. So I grabbed those, along with some butter and brown sugar.
Pancakes with Apple Brown Sugar Topping
2018-04-10 02:33:07
Ingredients
Pancakes (use a recipe of your choice)
Cut up Fuji and Granny Smith apples
Brown Sugar
Butter
Instructions
Melt a tablespoon of butter in a small skillet over medium-high heat.
Add brown sugar and apples and stir to combine.
If using leftover pancakes for a single serving, add the pancakes and heat them up along with the topping.
Notes
There are many plain pancake recipes out there. This should work well with any of them. Check out some of our recipes here on the blog.
Mormon Mavens https://www.mormonmavens.com/