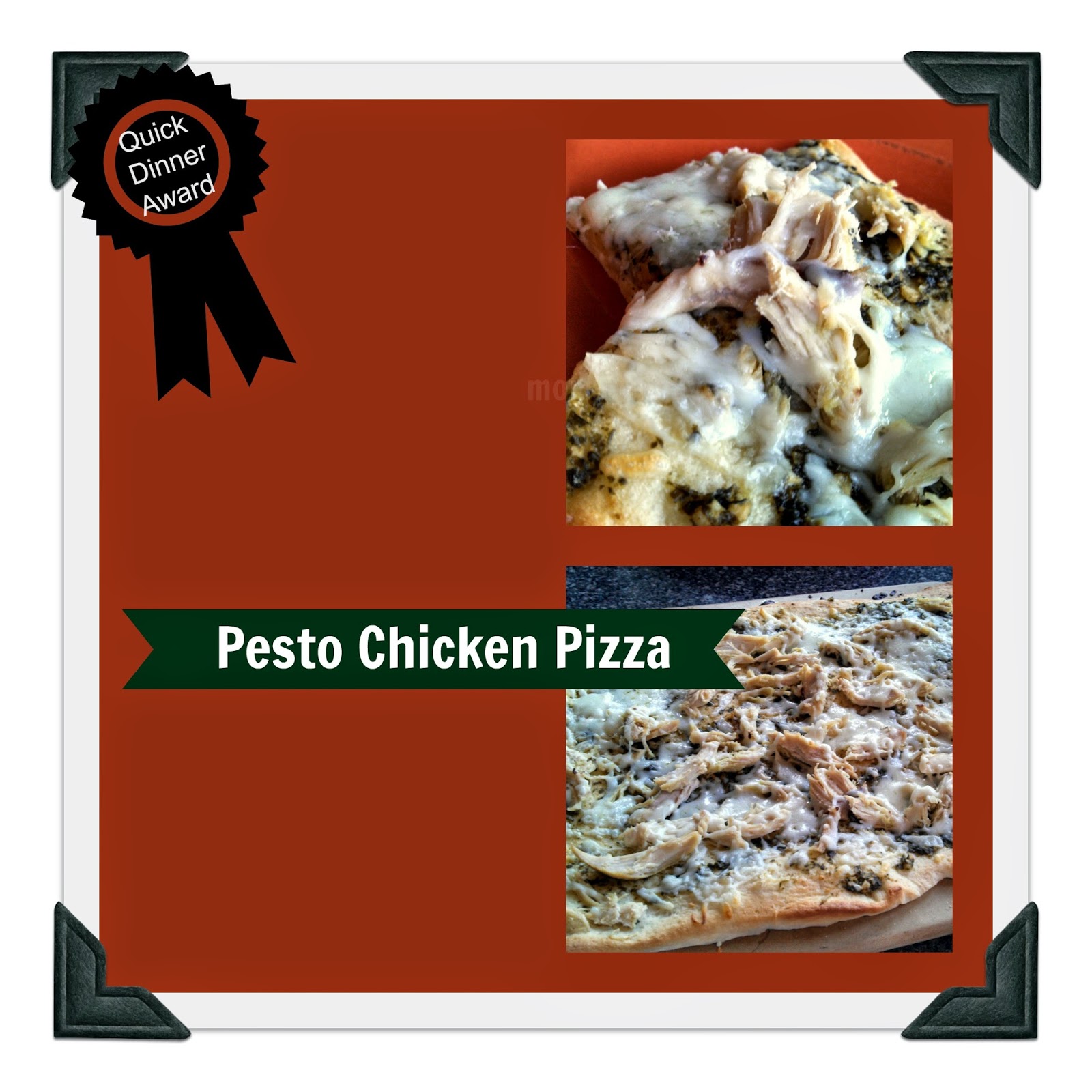 Not an original recipe (see source below) but we all get to tweak away at someone else's in this recipe blog world, don't we? This is a great quickie dinner that you can throw together in about 30 minutes or so if you have the ingredients on hand. Or you can just send your daughter and her fiancé out to the grocery store to get the stuff for you while you clean off the kitchen island so that there is room to actually EAT there.
Ingredients:
Pizza Dough (home- or ready-made)
Basil Pesto
Cooked Chicken (I used a rotisserie chicken from my local grocery store)
Shredded mozzarella cheese
1. Preheat oven to temperature for your pizza dough.
2. Spread dough onto pan or pizza stone; sprinkle corn meal on pan first so your pizza doesn't stick.
3. An extra step if you are using the refrigerated dough, is to pre-bake it for 6-8 minutes before adding your toppings.
4. Spread pesto, chicken and cheese over the crust.
5. Bake for suggested time for dough, about 8-10 minutes.
Adding a salad would be a great idea.