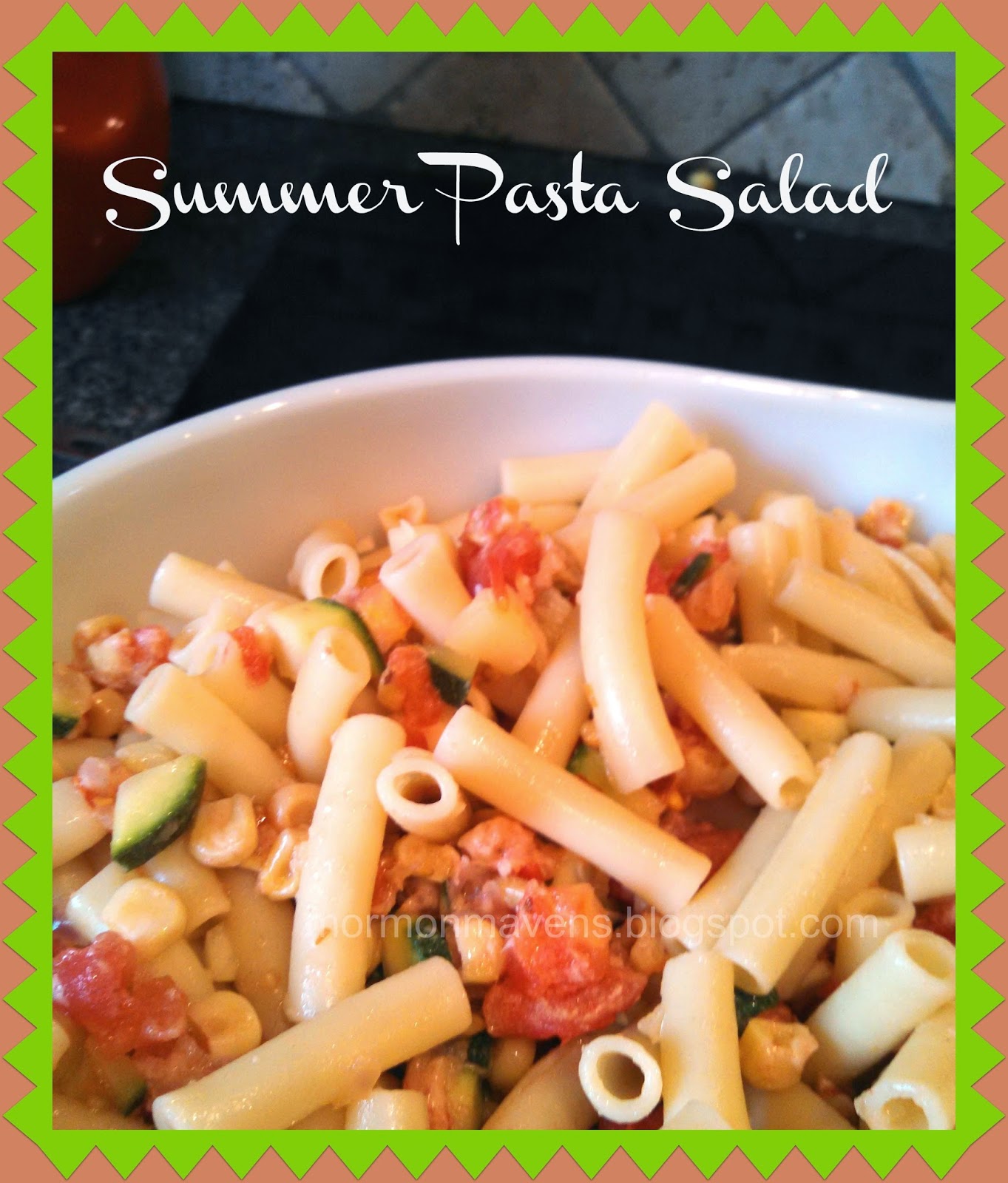 This is just a simple pasta salad that I thought I would try out from SAVING DINNER (see below for link). I really like the subtitle on this cookbook: "The Menus, Recipes, and Shopping Lists to Bring Your Family Back to the Table." Well that is a mouthful, isn't it! So far, I have really like the recipes in the book and they are all pretty healthy. This will be supper tonight. Well, I also brought some to work for lunch so I will be getting a double dose!
1 medium red onion, chopped
2 cups chopped fresh tomato
1 cup fresh corn, or 1 cup frozen, thawed (I re-hydrated 1 cup of freeze dried corn–always trying to rotate my food storage, you know!)
1/4 t. red pepper flakes (more if you want spicier)
1/2 cup freshly grated Romano cheese (I didn't have any so I used the Romano Asiago blend from a jar)
1. Prepare
pasta
; drain and set aside.
2. In a skillet, heat the oil over medium-high heat. Add red onion and zucchini and cook until the onion is golden, stirring frequently.
3. Reduce heat to medium and add the garlic, tomato, corn, red pepper flakes, milk, and Romano cheese.
4. Stir until the cheese is melted and the vegetables are hot. Add the pasta and mix thoroughly.
5. Season with salt and pepper to taste.
NOTE: There was no mention in the original recipe on whether this is served warm or cold–by trial and error I have found that this is a dish best served HOT. Trust me on that.