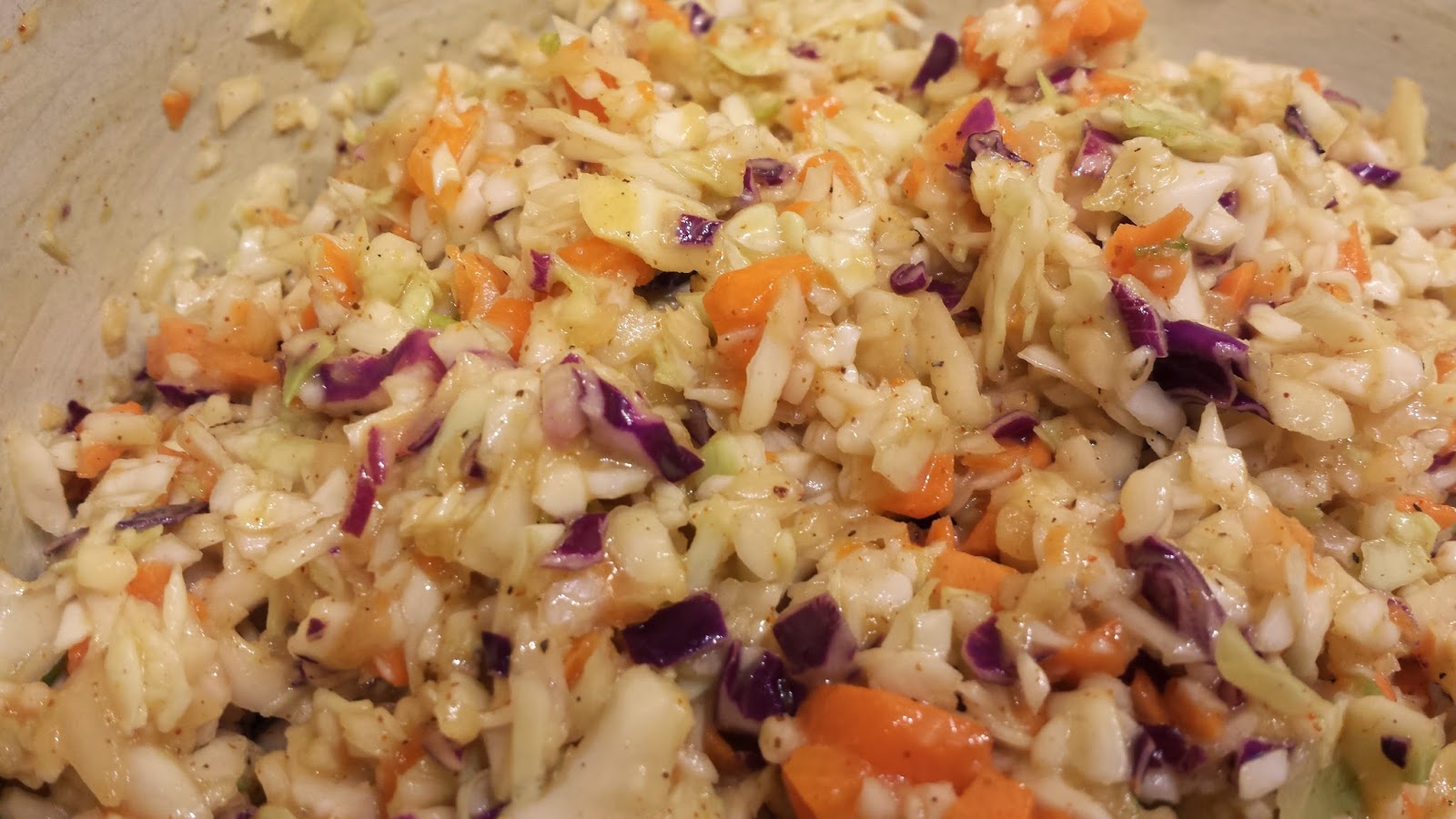 A little sweet, a little creamy and a little tangy (with a little kick for good measure).
Ingredients:
1 large cabbage, cut into thirds and core removed
2 large peeled carrots
1/2 medium sweet onion
1/3 c. mayonnaise
1/4 c. spicy brown mustard
2 T. dijon mustard
2 t. apple cider vinegar
1/2 c. sugar
1/2 t. black pepper
1/2 t. cayenne pepper
1/2 t. salt
Directions:
1. Cut two of the cabbage thirds, onion and carrots into large chunks and place in a 12 cup food processor. (Note: If you do not have a food processor you can shred the cabbage and carrots by hand. It will take longer but taste just as good!)
2. Pulse in food processor until carrots and cabbage are both chopped into small pieces.
3. Chop remaining cabbage into larger pieces. Blend all cabbage together in a large bowl.
4. Whisk together mayonnaise, mustards, vinegar, sugar, peppers, and salt in small bowl until smooth. Add more or less cayenne to taste.
5. Pour dressing over cabbage mixture.
6. Mix well until all cabbage is well coated. Refrigerate at least one hour to let flavors blend.
Source: www.livingwellspendingless.com