So, in April I went to Utah to surprise my sister for her 30th Birthday. Her husband then surprised us all by taking us by limousine to The Roof Restaurant at the top of the Joseph Smith Memorial Building in Salt Lake City. They had a salad there that was made with Israeli couscous and was full of Mediterranean flavors. I was determined to re-create it at home. I searched high and low for Israeli couscous, but when I turned up empty handed, I decided to just use orzo past, which I love.
It is a simple pasta salad using my Greek Style Vinaigrette.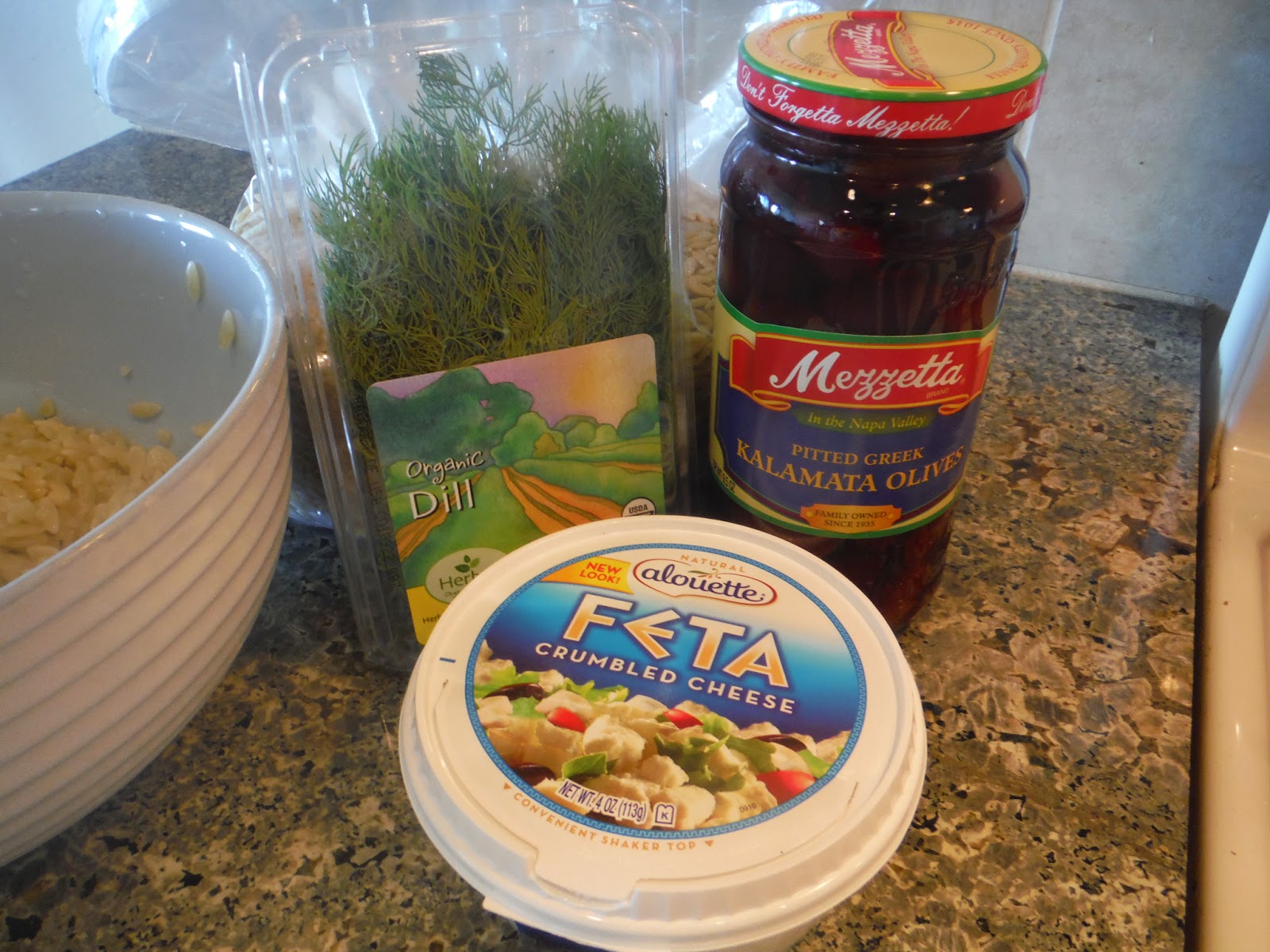 Ingredients:
1 C. orzo pasta
1/3 C. pitted kalamata olives, roughly chopped (about 10 olives)
1/3 C. crumbled feta cheese
1-2 Tbsp. fresh chopped dill
Salt and Pepper if needed
Directions:
Cook orzo according to package directions. Drain and rinse under cold water.
Chop Kalamata olives
Chop dill
Place orzo in a bowl, add olives, feta cheese, dill and dressing. Toss to coat. Adjust dressing or S&P according to taste.
You could easily add whatever other ingredients you want. Chopped spinach, hearts of palm, artichoke hearts would be great additions.
And, if you are lucky enough, you could try it with Israeli couscous.