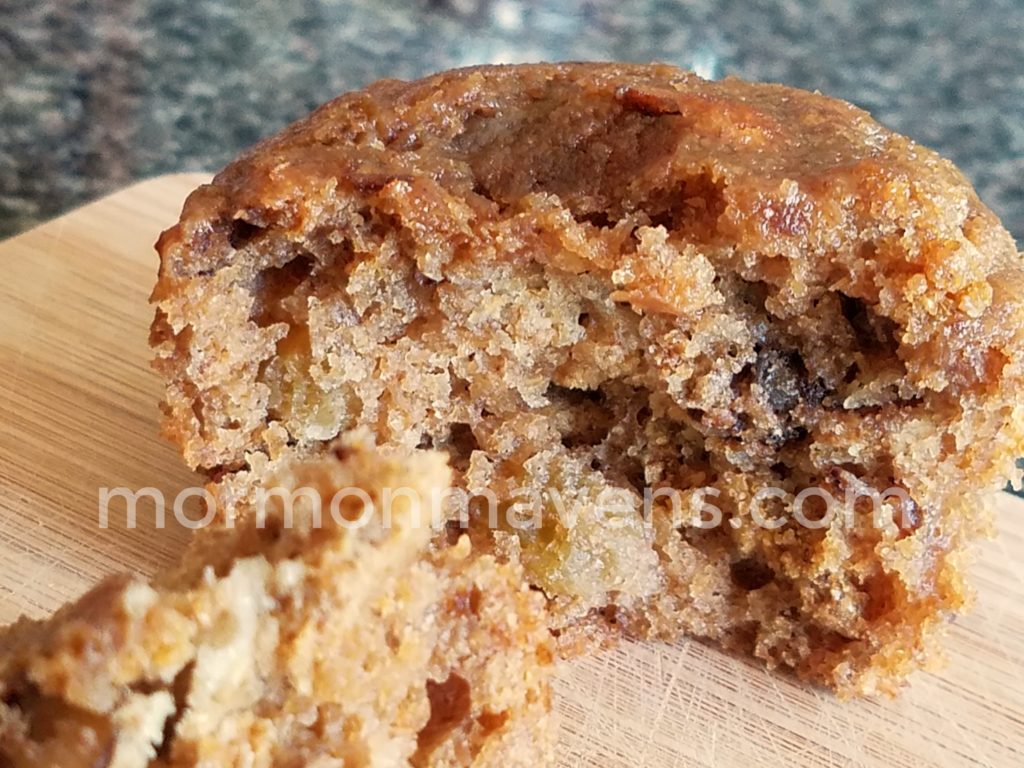 Have you ever had a really moist, delicious bran muffin somewhere and then they don't serve them anymore? Back in the late 90's, I think, McDonald's was trying to offer more healthy options at breakfast. You know, because how many Egg McMuffins can you really take?
My favorite thing was their bran muffin. It came in it's own little cellophane pouch so they could warm it for you if you preferred. And then, just like that, they weren't serving them anymore. I haven't been able to find a replacement for lo these many years.
Last week I was determined to Google and find a good recipe and this is the first one I found. It is moist and delicious and, HELLO, has apple butter in it. Come on, don't tell me you aren't drooling over it right now.
I am also excited to use up my supply of cute cupcake papers that I just HAD to buy. But since I have no kids at home, I haven't been asked to make any cupcakes for school stuff, ya know? No bake sales, no fundraisers, no kids' birthdays at school…
Super Moist All Bran Muffins
2018-06-23 14:16:51
Ingredients
1 1/2 c. all-bran cereal
1/2 c. boiling water
1/4 c. canola oil
1 egg
3/4 c. sugar
1 c. buttermilk
1 1/4 c. all-purpose flour
1 1/4 t. baking soda
1/2 t. salt
3/4 c. apple butter
1/2 c. chopped walnuts
1/2 c. chopped pecans
1/2 c. golden raisins
Honey to drizzle
Instructions
Preheat convection oven to 375 degrees F (regular oven--400).
In a large mixing bowl, pour boiling water over 1/2 cup of the bran cereal, mix in oil , then set aside.
In another bowl mix egg, sugar and buttermilk.
Add sifted flour, soda, salt and remaining dry cup of bran to the wet bran mixture, then add wet buttermilk mixture and stir.
Stir in apple butter, nuts and raisins. Mix thoroughly.
Line muffin tins with cupcake liners and scoop batter into each. My batch made 18.
Bake for about 12 minutes (16-18 non-convection).
Drizzle honey on top of muffins.
Transfer muffins to wire racks to cool.
Notes
Original recipe notes that in lieu of cupcake liners you can grease the muffin pan or stoneware. I didn't know you could grease stoneware...
Adapted from Kevin is Cooking
Mormon Mavens https://www.mormonmavens.com/