Forget about your diet! You have to try these! They will make you so happy!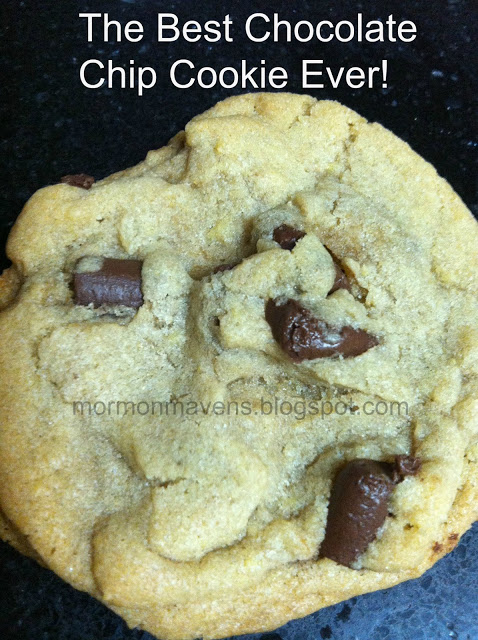 The Best Chocolate Chip Cookies Ever!
Cream together:
1 cup CRISCO shortening (Sometimes I use ½ cup shortening and ½ cup butter)
Mix in:
Add:
2 ¼ cups white flour (you can use white wheat flour…it's very good)
Chocolate chips (as many as you like!) I used "chunks." You can add chopped nuts too!
Put spoonfuls on a baking sheet and bake at 350 degrees until just barely starting to brown on the edges. They will look a bit underdone to the average person!
Take out of oven and let them sit for a few minutes on the pan.
(
DO NOT over cook if you
want them to be chewy and soft.)
Pour a glass of milk and ENJOY!!!! YUM YUM!!!
Notes:
1. One batch makes 2 dozen large cookies. Trust me, you'll want to make a double batch.
2. These make fabulous M&M cookies too! You can add anything you like in these cookies! White chocolate chips and macadamia nuts, or dark chocolate and pecans…the possibilities are endless!
Source: My amazing mom! (Brenda Joyner) She taught my sister and I how to make these when we were really young, and we were famous for our delicious cookies!