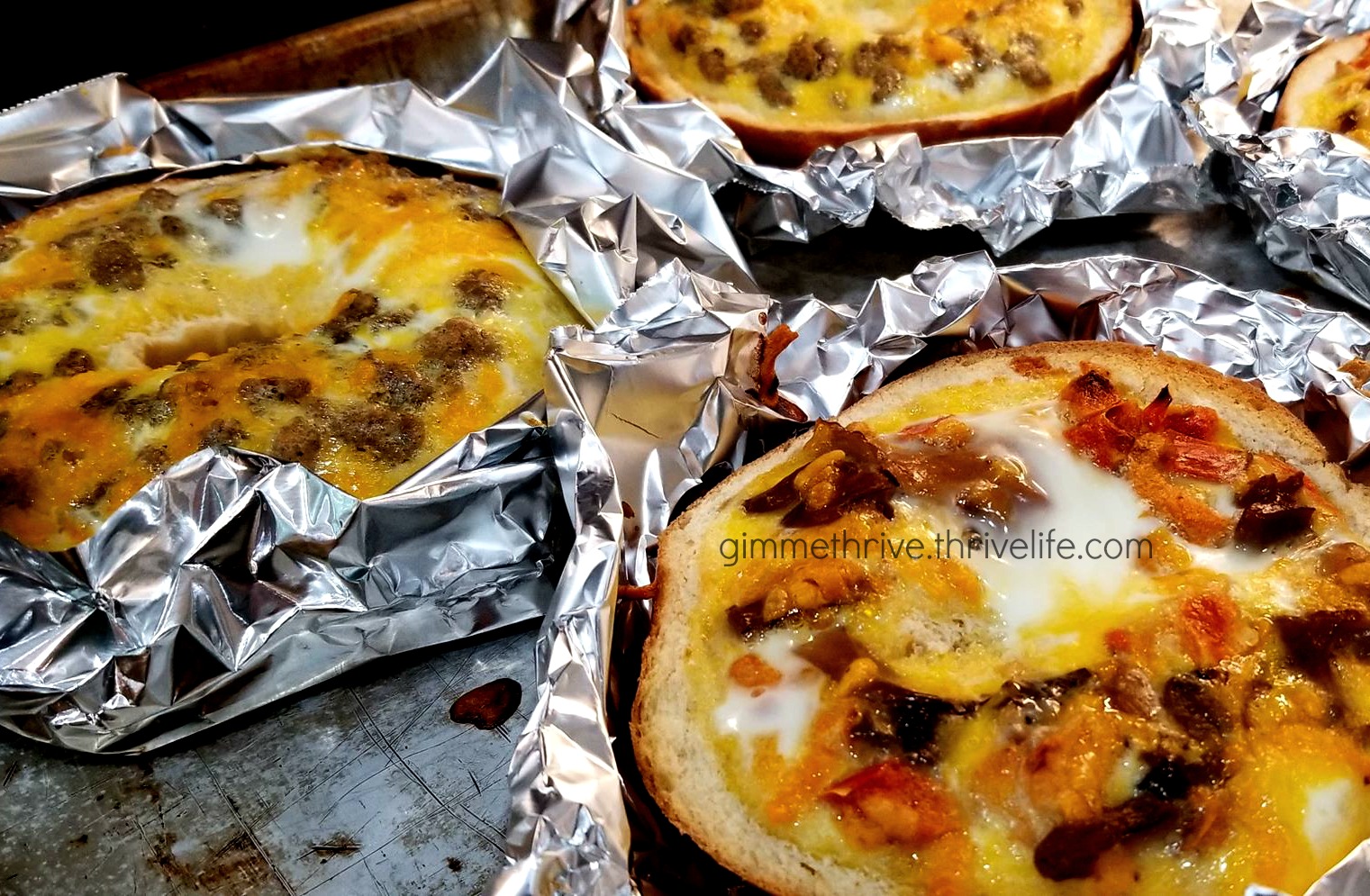 It's a new look for bagels…and quiches!
If you're bored with the same-old, same-old for breakfast, give this a shot. We're always using Thrive Life ingredients in our home, but you could easily sub your own ingredients; Thrive Life just makes prep easier.
Try some different combinations of flavors! I think a Caprese combo would be great, and it's next on my list to try: basil, tomato dices, and mozzarella!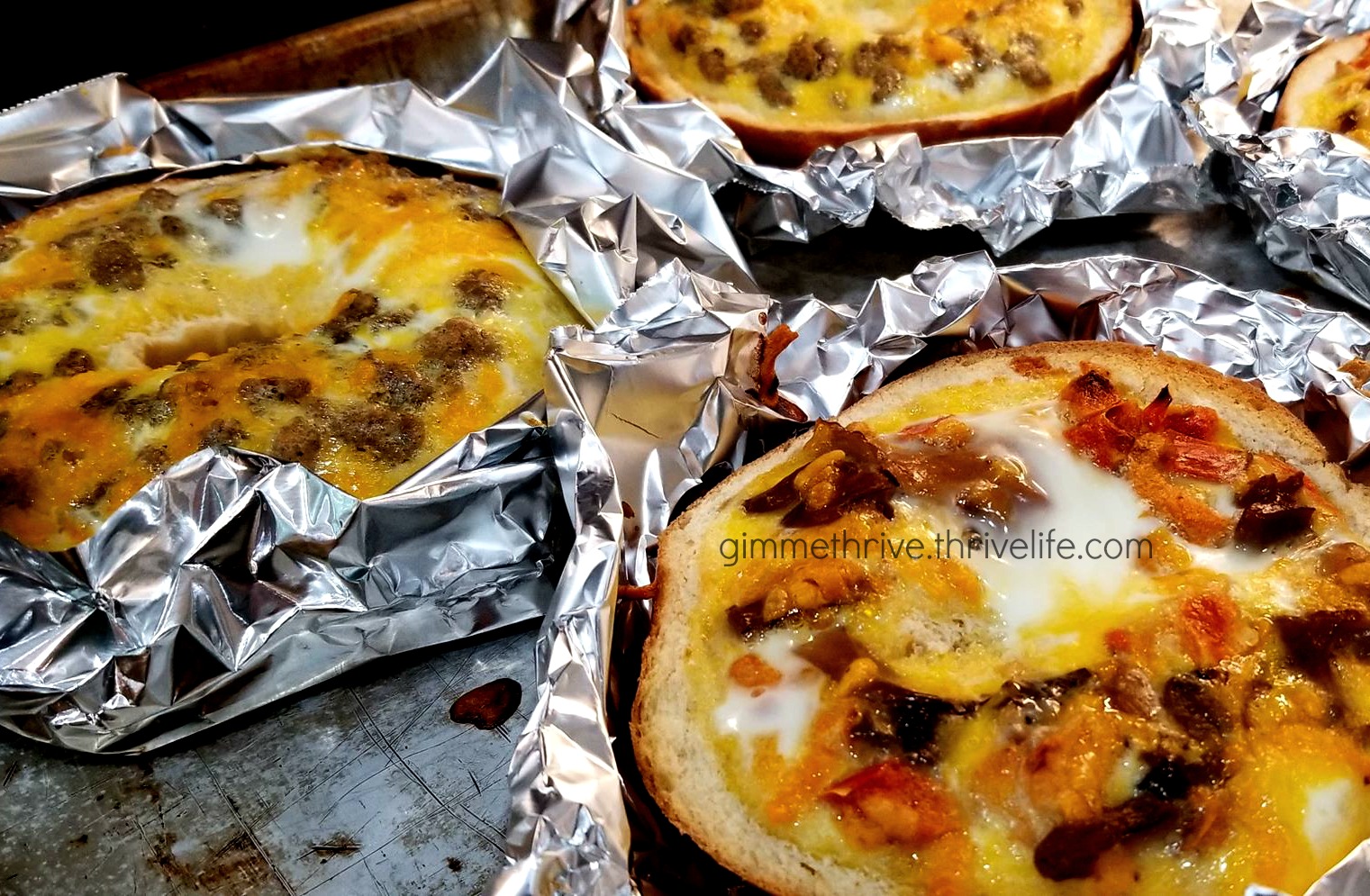 Bagel Quiches
2018-08-11 05:28:32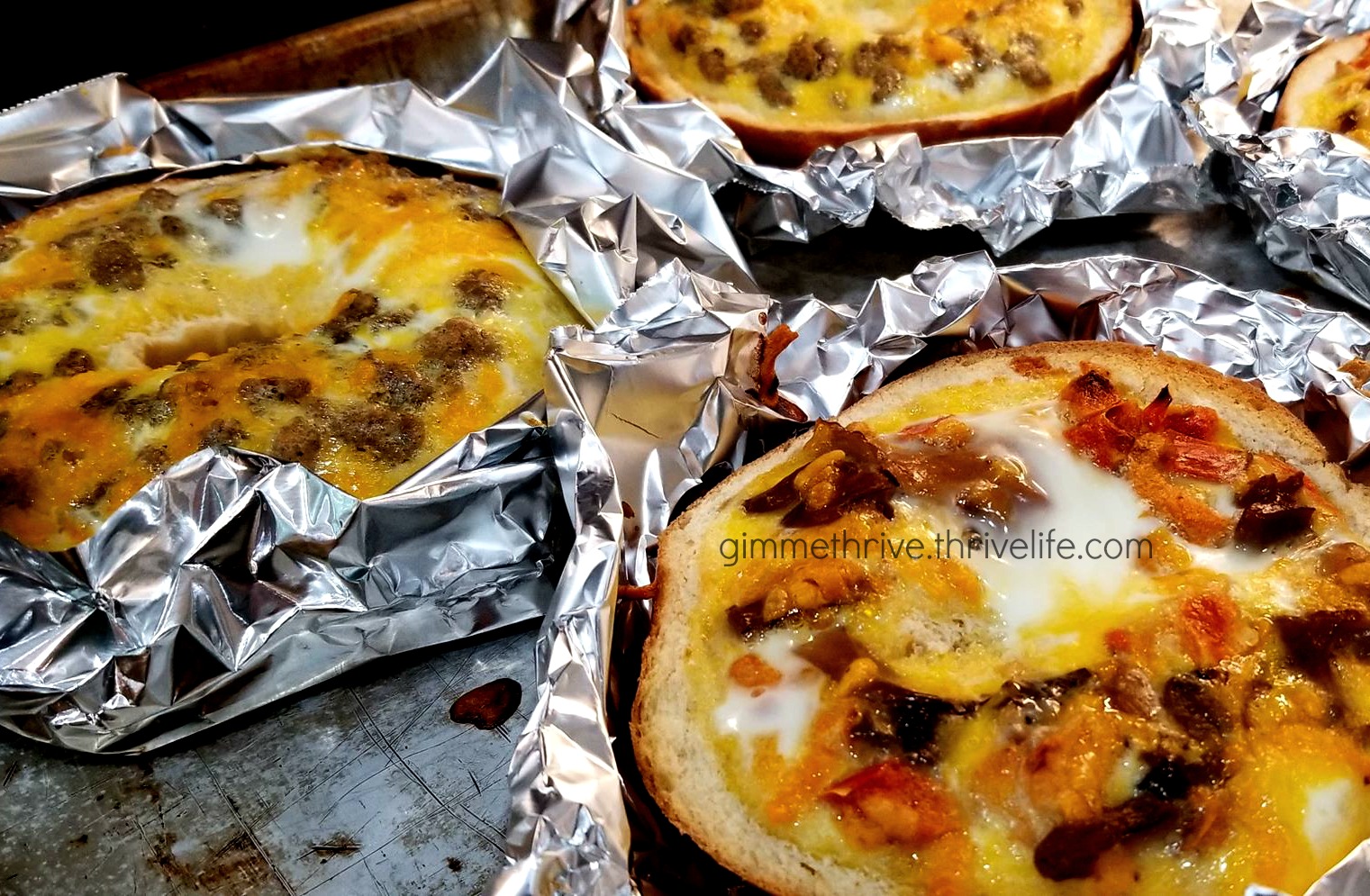 Serves 1
Quiche in a bagel!
Ingredients
1 bagel, sliced in half
2 eggs
1 pn. salt and pepper to taste
2 tbsp. THRIVE Red Bell Peppers - Freeze Dried
2 tbsp. THRIVE Mushroom Pieces - Freeze Dried
2 tbsp. THRIVE Shredded Cheddar Cheese - Freeze Dried
Instructions
Preheat oven to 375 degrees.
Measure out your Thrive Life veggies/cheeses/meats and place them in a small container with a tight-fitting lid. Add in about a Tablespoon of water and close the lid. Toss every couple of minutes to refresh the ingredients while you prep the other items. (If using non-freeze dried, prep and chop ingredients and set aside.)
Cut a trench into each bagel half by cutting about 1/4" away from the outside edge and the inside hole. Use your fingers to carefully remove the bagel bread from between the cuts; again, being careful not to tear all the way through the bottom.
Cradle each bagel half in foil and place on a baking sheet.
Whisk the eggs in a small bowl or glass measuring cup. Add in the salt and pepper while whisking. Pour enough of the egg into each bagel half to cover the bottom of the trench.
Drain the container with the Thrive Life veggies/cheeses/meats if needed. Using your fingers, sprinkle these ingredients over the egg in your bagel halves. Add more whisked egg over top but do not overfill the bagel (just fill to the top).
Bake for 20-30 minutes or until egg is set (25 minutes in my oven at home). Serve!
Notes
Depending on the size of your bagel, you will use anywhere from 4-8 Tablespoons of Thrive Life ingredients (or your non-freeze dried ingredients).
Try adding Thrive Life's Chef Choice Seasoning or our delicious freeze dried herbs (or whatever herbs you have on hand)!
Use any combo of ingredients you like.
Could be a great way to use up those leftover veggies from dinner!
I used presliced bagels, but would have preferred bakery bagels that are unsliced. Too often, presliced bagels are uneven--the top is thinner than the bottom. Still, it worked. 🙂
You can also use our Thrive's Scrambled Egg Mix! It comes in handy if you're out of eggs, and I promise it is delicious. Even my pickiest eater eats it!
Adapted from Recipe Girl
Mormon Mavens https://www.mormonmavens.com/