'Tis the season for all those summer get-togethers and family reunions. Running out of ideas for what to take?
Whether you say "dish to pass" or "potluck", sometimes it's just hard to come up with something yummy and easy. Here is a great idea we shared last summer.
And who can resist a recipe post that starts out with Captain Jack Sparrow? Savvy?
Yesterday, my kids asked for "you know, those marshmallow brownie things we used to make all the time" and I was like…
Seriously, I had completely forgotten. It's been years!
It's a recipe out of my husband's family's cookbook. The original recipe has a scratch brownie, but when I've got Thrive Life Brownie Mix lying around, why not use it? It's a "just add water" mix so I love that. But you can use your favorite store mix or your favorite basic brownie recipe! The fun part comes in what you put on top!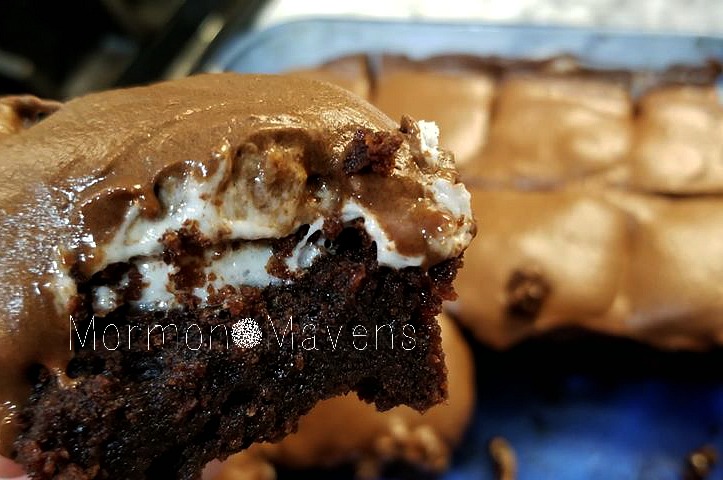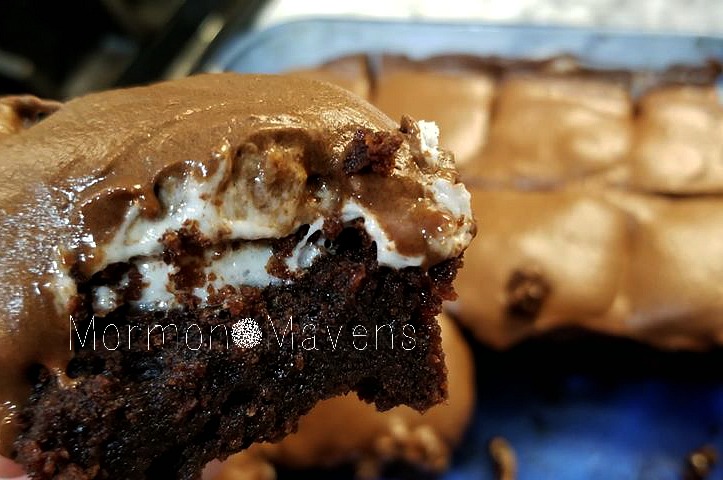 Frosted Marshmallow Brownies
2018-08-06 09:08:57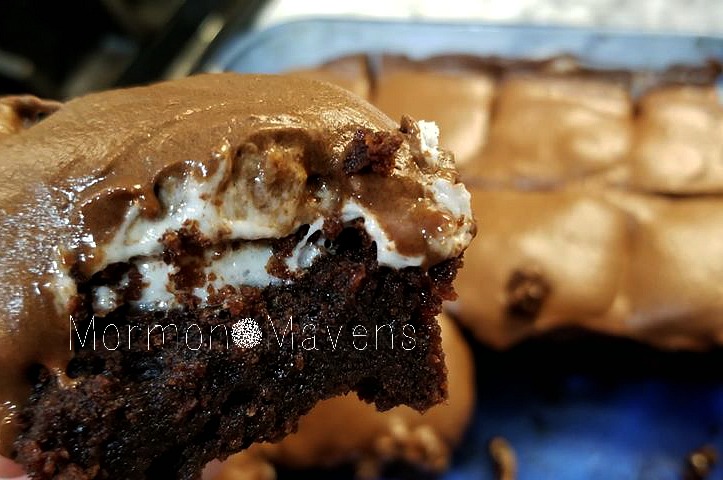 A quick and easy brownie makeover!
Ingredients
3 3/4 c. THRIVE Fudge Brownie Mix
1/2 c. hot water
2 c. mini marshmallows
Frosting
1/4 c. butter, softened
1/3 c. unsweetened cocoa
2/3 c. powdered sugar (approximately)
1/4 c. milk
1 tsp. Vanilla Extract
Instructions
Preheat oven to 350 degrees.
Add the hot water to the brownie mix in a medium bowl. Stir just until the mix is fully moistened. Allow to sit for 5 minutes. (If not using Thrive mix, just prepare your favorite box mix or brownie recipe as directed.)
Spread brownie batter into a greased 9x9-inch baking pan. Bake for about 35 minutes or until a toothpick inserted into the center comes out almost completely clean.
Turn off the oven, pour the marshmallows out in an even layer on top of the brownies, and return the pan to the oven for 3-5 minutes. Remove and set aside to cool.
Mix the frosting ingredients together, adding more powdered sugar if necessary to make the frosting spreadable. Spread the frosting over the cooled marshmallow layer. Cut into squares and enjoy!
Mormon Mavens https://www.mormonmavens.com/