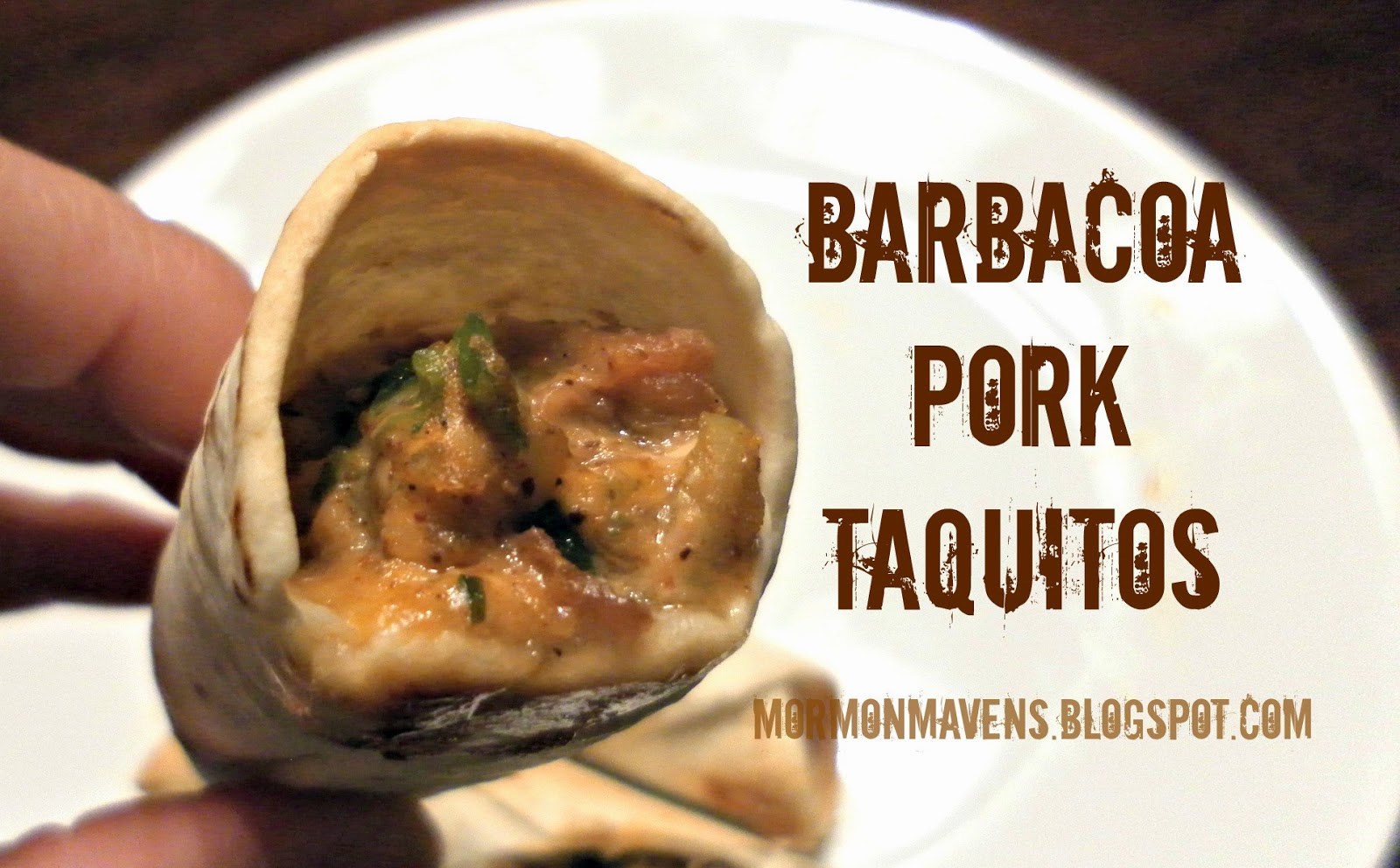 This recipe is a combination of 2 of my family's favorites.
One of my favorite things is a barbacoa pork quesadilla. It is what I order if I ever go to Cafe Rio. It's made with sweet pork and colby jack cheese. It's what I make when I cook my own sweet pork at home.
One day I had a light bulb go off in my head and decided to make my favorite taquitos with the pork and colby jack, rather than chicken and pepper jack.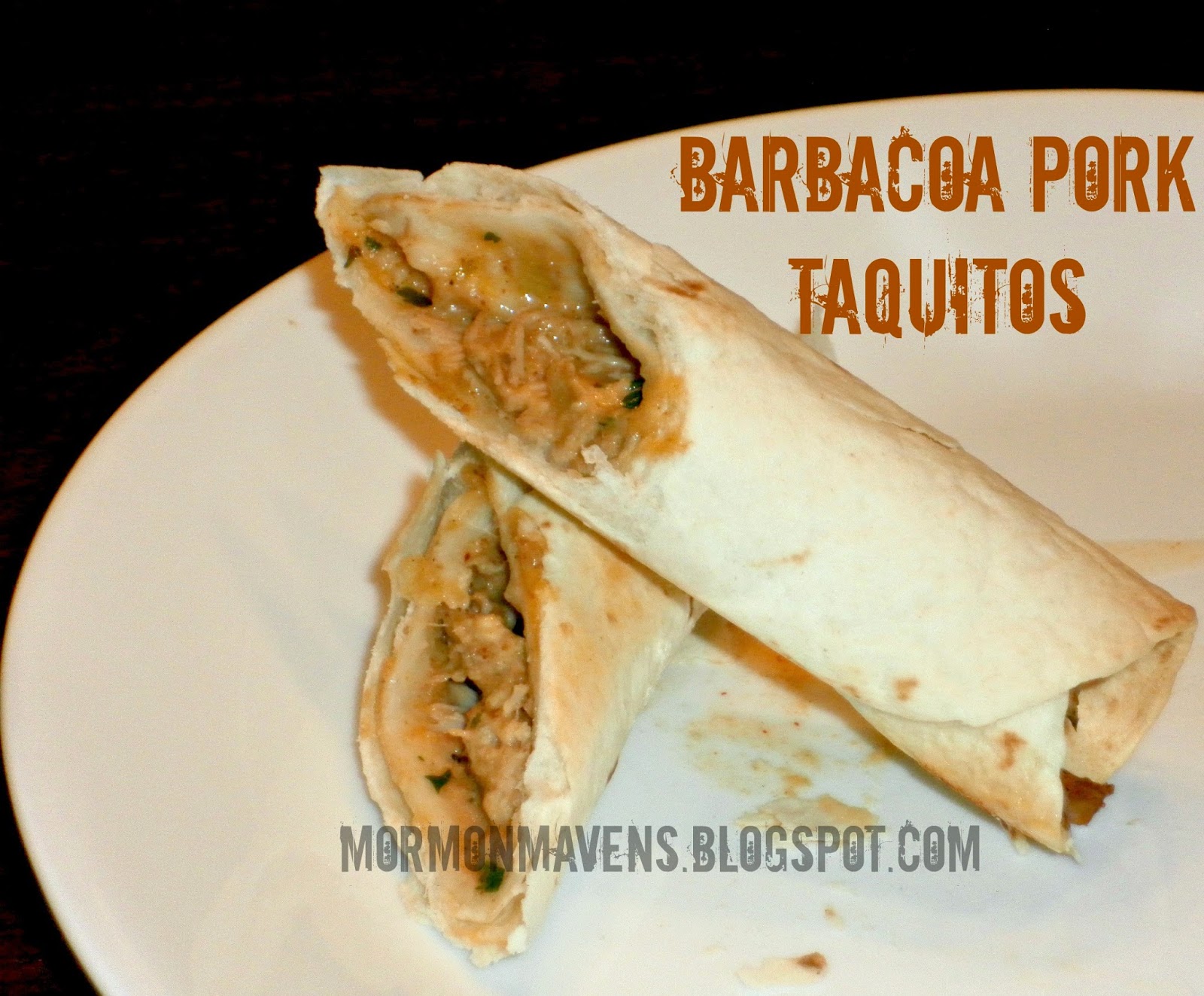 1/3 C. (3 oz) cream cheese
1/4 C. green salsa
1 Tbsp. fresh lime juice
1/2 tsp. cumin
1 tsp. chili powder
1/2 tsp. onion powder
1/4 tsp. granulated garlic, or garlic powder
3 Tbsp. chopped cilantro
2 Tbsp. sliced green onions
2 C. prepared Barbacoa Pork
1 C. grated colbyjack cheese
small flour tortillas
kosher salt
cooking spray
Heat oven to 425. Line a baking sheet with foil and lightly coat with cooking spray. Heat cream cheese in the microwave for about 20-30 seconds so it's soft and easy to stir. Add green salsa, lime juice, cumin, chili powder, onion powder and granulated garlic. Stir to combine and then add cilantro and green onions. Add pork and cheese and combine well. (You can prepare up to this step ahead of time. Just keep the mixture in the fridge.)
Place 2-3 T of pork mixture on the lower third of a tortilla, keeping it about 1/2 inch from the edges. Roll up tortillas and place seam down on a baking sheet, not touching one another. Spray lightly with cooking spray, or lightly brush with olive oil and sprinkle lightly with kosher salt. Place pan in oven and bake for 15-20 minutes or until crisp and the ends start to get golden brown. Remove from oven and let cool slightly before serving. Serve with sour cream, guacamole, or your favorite dipping sauce.
I normally triple this recipe and freeze a bunch. Just fill and roll your tortillas and place them on your baking sheet. Omit the spray and salt. Place the baking sheet in the freezer until the taquitos are frozen. Then transfer them to a plastic freezer bag. To cook them, just put them on a baking sheet and bake at 425 for about 25 mins.