Sometimes I like to try recipes that just look fun! The precooking steps on this one would be fun to do with kids, especially rolling out the bread slices. You can experiment with any fillings that have similar consistencies to the ones listed.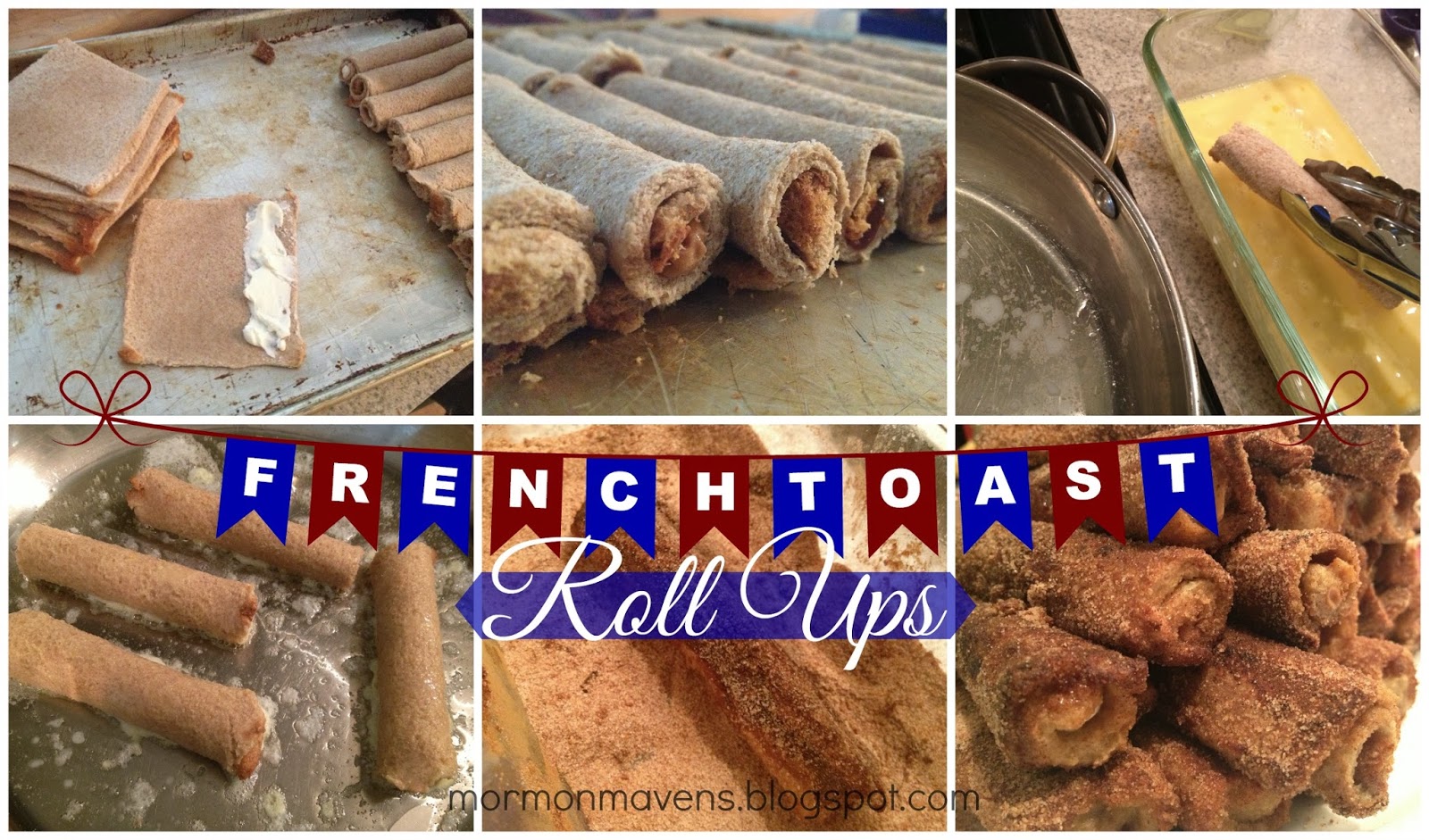 Ingredients:
8 slices bread (should be somewhat soft–I used whole wheat)
Nutella, cream cheese, jelly/jam, peanut butter
2 eggs
3 Tbps. milk
1/3 cup granulated sugar
1 heaping tsp. ground cinnamon
butter for skillet
maple syrup for serving
1. Trim the crust off the bread slices. This goes quick if you use a pizza cutter. Then roll each bread slice flat with a rolling pin.
2. Take about 2-3 teaspoons of your filling (Nutella, cream cheese, jelly, etc.) and spread down one end of the bread slice (see the pic above). Roll up the bread tightly, starting on the filling end. Do this with all the bread pieces.
3. Whisk the egg and milk together in a loaf pan. In another loaf pan combine the sugar and cinnamon.
4. In a skillet, melt the butter over medium heat. When skillet is ready, use tongs to dip roll-ups one at a time into the egg mixture, allowing the excess to drip off. Place in hot, buttered skillet and cook on all sides until golden brown. Cook just a few at a time so you can keep an eye on them.
5. When each roll-up is done, remove it from the pan with tongs and roll in the cinnamon sugar mixture.
Serve warm with maple syrup, or even just plain!
Source: It's made the rounds on Pinterest but I found it on Cinnamon Spice & Everything Nice.