Let it be known to all that I have finally tried Quinoa. Yes it is true. I tried this recipe that I found on Pinterest and I must say it is quite tasty.




Ingredients:
2 tsp. olive oil
1 medium leek white and green parts halved and sliced (1 cup)
1/2 cup diced tomato or red/green pepper
1 1/2 cups quinoa, rinsed and drained
pinch of salt
a few grinds of seasoning salt
2 cloves garlic, minced
3 cups water (or stock)
2 large eggs
1 cup milk
1 1/2 cups grated cheddar cheese plus more for topping
Panko Bread Crumbs for topping, optional

1. Heat oil in medium pan over medium heat. Add leek and tomatoes; cover and cook 5 minutes or until tender. Stir in quinoa and garlic, and cook, uncovered, 3-4 minutes, or until grains start to turn opaque (they will not be fully cooked at this point).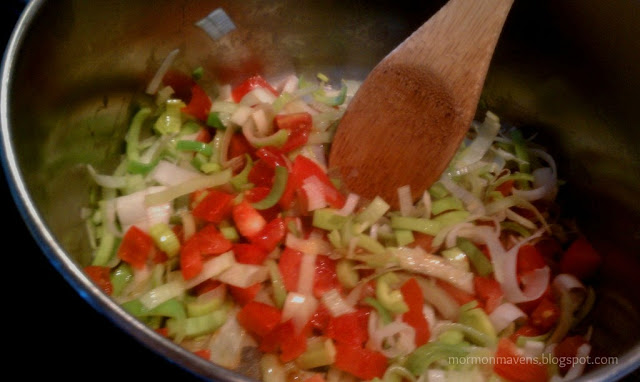 2. Add 3 cups chicken stock and season with the salt and Seasoning Salt. Cover and reduce to medium-low and simmer 15-20 minutes or more, or until most liquid is absorbed. Remove from heat and let stand 5 minutes.
3. Preheat oven to 350 F. Coat 13 x 9 dish with cooking spray. Whisk together eggs and milk in large bowl. Fold in quinoa mixture and cheese (add more cheese here if you need it). Stir well and let some of the cheese melt. It will be a little "soupy" but that's okay, It will firm up.
4. Transfer to prepared baking dish and top with Panko Crumbs. Bake 25-35 minutes, or until browned around the edges.
TIPS: The original author of this recipe suggests using salsa, scallions, sour cream or hot sauce as toppings.
SOURCE: A Pinterest Re-Pin from Monica Nelson