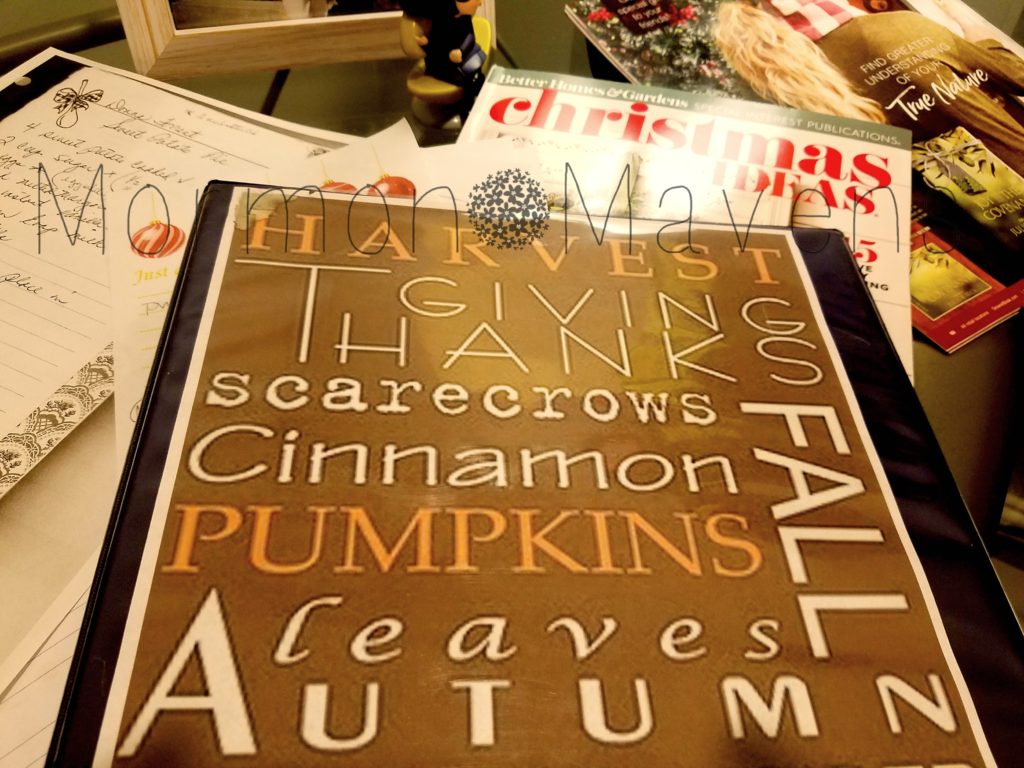 Hi everyone! I am sitting here at my desk organizing my Christmas and Thanksgiving planners–I like to have everything for each of these holidays in 1-inch binders so I can grab them and go when I have time to prep.
Every year I tell myself I will be ready earlier than the previous year, and this year is no exception. We will have Thanksgiving at our place this year with a couple of extra family members driving in from down east.
I love a houseful for holidays, don't you?
I thought that I would share our traditional Thanksgiving Menu, just so you can see what I will be doing over the next week..wait WHAT?! Yes, it's a week away.
OMGracious. (see what I did there? Because "thanks" giving…)
Where does the time go? Seriously. So here is that menu–got a little sidetracked–and I have provided a link to the dishes that we already have recipes for here on the blog.
If you see another one on the list that you would like to have the recipe for just let me know! For the yeast rolls, we have several recipes to choose from but the one I use is not on the blog yet.
I will be glad to post an extra recipe this week to help out with your big feast. It might not have a photo because I really won't be making it until next week, but I can add that later, right?
Thanksgiving Menu from Our House to Yours
Deep Fried Turkey
Mother's Southern Cornbread Dressing
Sweet Potato Pudding/Souffle
Cranberry Relish
James' Fruit Salad
Copper Penny Carrots
Seasoned Baby Lima Beans
Giblet Gravy
Homemade Yeast Rolls
Pumpkin Pie with Homemade Whipped Cream
Well, that's a mouthful–which is why I am using Chinet Platters this year.
Feel free to share your Thanksgiving favorites in the comments! We love hearing from you.