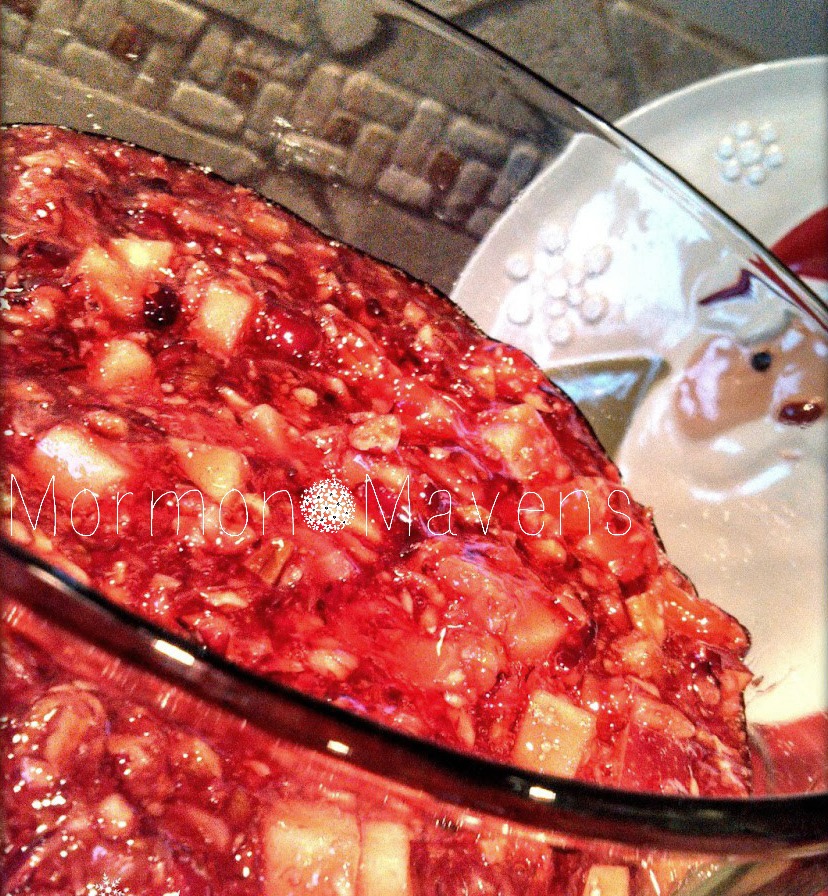 This recipe was originally posted on December 19, 2013 as a Christmas dish, but we also have it at Thanksgiving. Thought we would share it this week in case you would like to include it in your Thanksgiving Feast. I need to start my cooking plans now because, even though it's November 1st, the feast will be upon us before you can sing Over the River and Through the Woods! I am also posting this in memory of my good friend Phyllis Mecham who passed away two years ago this month. This was her recipe.
Just in the St. Nick of time (and notice, by the way, how he is eyeballing the relish)! Be sure and add this to your Christmas menu. My good friend Phyllis brought this dish to a church Christmas party one year and gave me the recipe so that I could add it to our holiday meal traditions. It is a big hit with everyone and full of yummy goodness.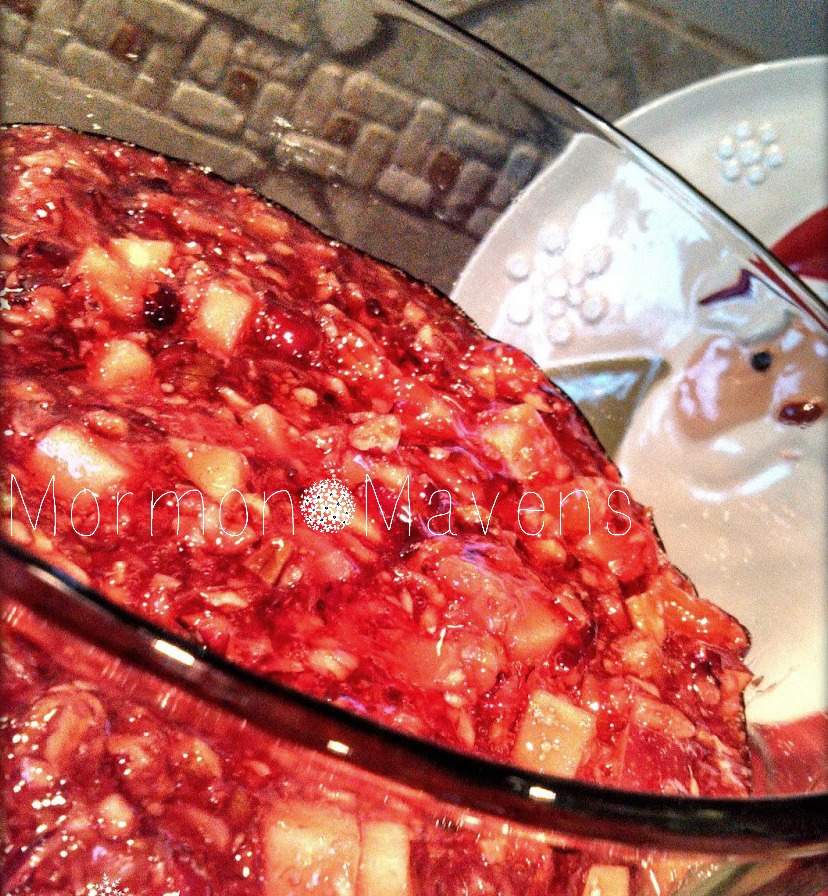 Cranberry Relish
2016-11-03 06:37:41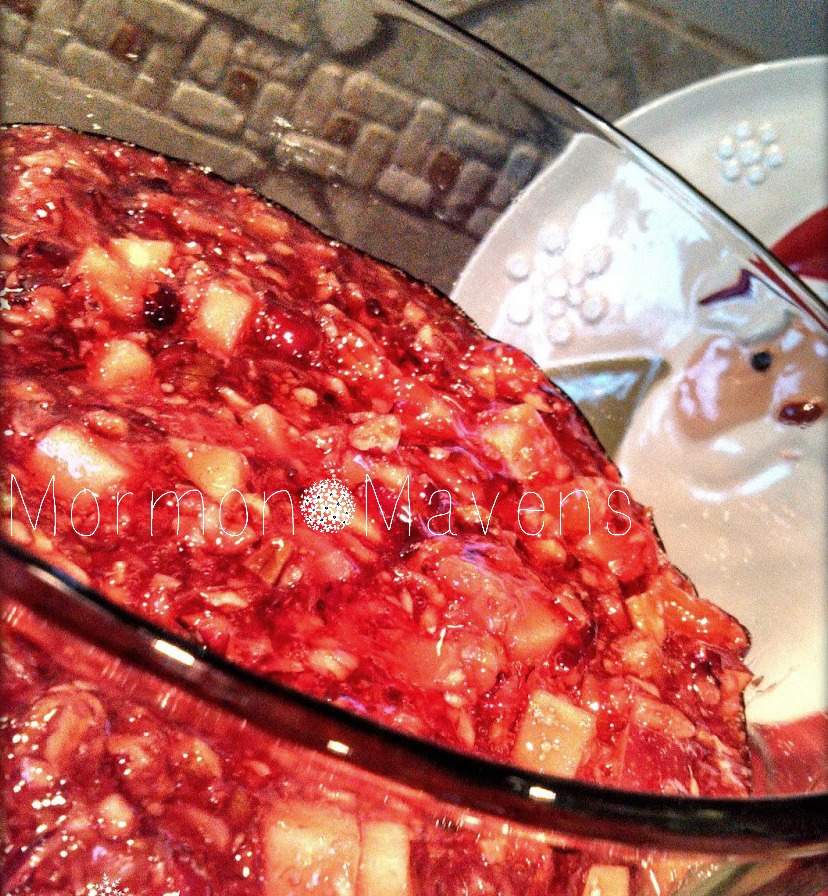 Ingredients
2 cups ground fresh cranberries (I just zap mine in the Ninja blender)
1 cup sugar
2 small pkgs. Cherry Jell-O
1 15-oz. can crushed pineapple, drained and juice reserved
1 apple, unpeeled (Red Delicious is good) sliced and chopped
2 oranges (regular oranges NOT navel.  Tried that.), peeled, sliced and chopped
grated rind from one orange
1 cup chopped pecans
Instructions
Mix Jell-O with 2 cups boiling water, 1 cup sugar and reserved pineapple juice.  Let thicken in refrigerator. DO NOT LET IT SET COMPLETELY.
Add other ingredients, already mixed together.
Place in refrigerator until ready to serve.
Notes
You can substitute cranberry Jell-O for the cherry.
Adapted from Phyllis Mecham, Mocksville, North Carolina
Adapted from Phyllis Mecham, Mocksville, North Carolina
Mormon Mavens https://www.mormonmavens.com/