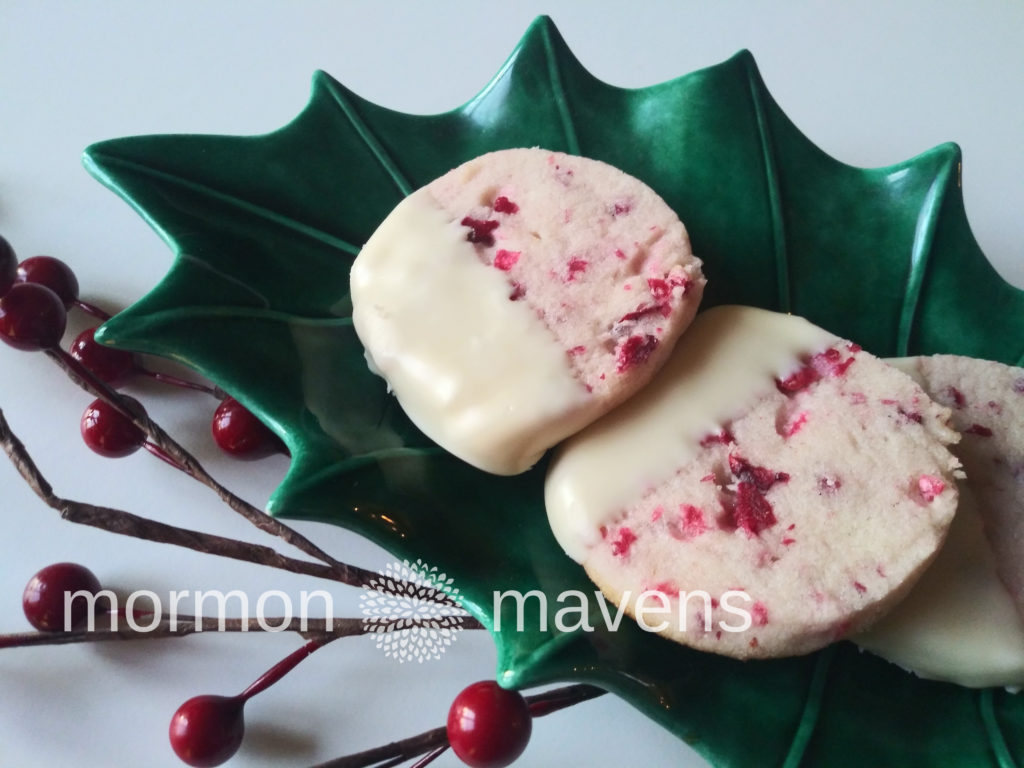 This Cranberry Almond Shortbread cookie recipe has been in my TRY ME folder for about a year. They look so elegant, right?
Since you are probably already in holiday mode right now–earlier than last year, it seems–this would be a good cookie to add you your Christmas Cookie Platter or next Cookie Exchange. My batch is already in the freezer to be ready to use at a moment's notice.
I thought this was a very easy recipe to make and I have never made shortbread anything before. Enjoy!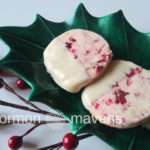 Cranberry Almond Shortbread Cookies
2019-11-18 07:12:59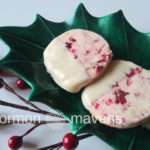 A sweet shortbread cookie with the joy of cranberries & almond flavoring. Then there's white chocolate...
Ingredients
1 cup butter, softened
3/4 cup sugar
1 teaspoon almond extract
1/4 teaspoon salt
2 cups all-purpose flour
1 cup finely chopped, sweetened cranberries
8 oz. white chocolate (with cocoa butter), cut up
2 teaspoons shortening
Instructions
In a stand mixer, beat butter on medium to high for 30 seconds. Add sugar, almond extract, and salt. Beat until combined, occasionally scraping sides of bowl. Gradually beat in flour. Stir in cranberries.
Divide dough in half, shaping each half into a 7-inch log, 1 1/2-inch in diameter. Wrap each in waxed paper, twisting the ends of the paper to seal. Chill for at least 2 hours or up to 2 days.
Preheat oven to 375 degrees F. Line cookie sheets with parchment paper and set aside. Cut chilled or frozen logs into 1/4-inch slices. Place slices about 1 inch apart on cookie sheets.
Bake about 10 minutes or just until firm and lightly browned on bottoms. Cool on cookie sheets for 1 minute then transfer to wire racks to cool completely.
In a heavy, medium saucepan combine the white chocolate and shortening and stir over low heat until melted.
Dip each cookie in melted chocolate just halfway then place on wire rack over waxed paper and let stand until set.
Adapted from Better Homes & Gardens
Mormon Mavens https://www.mormonmavens.com/