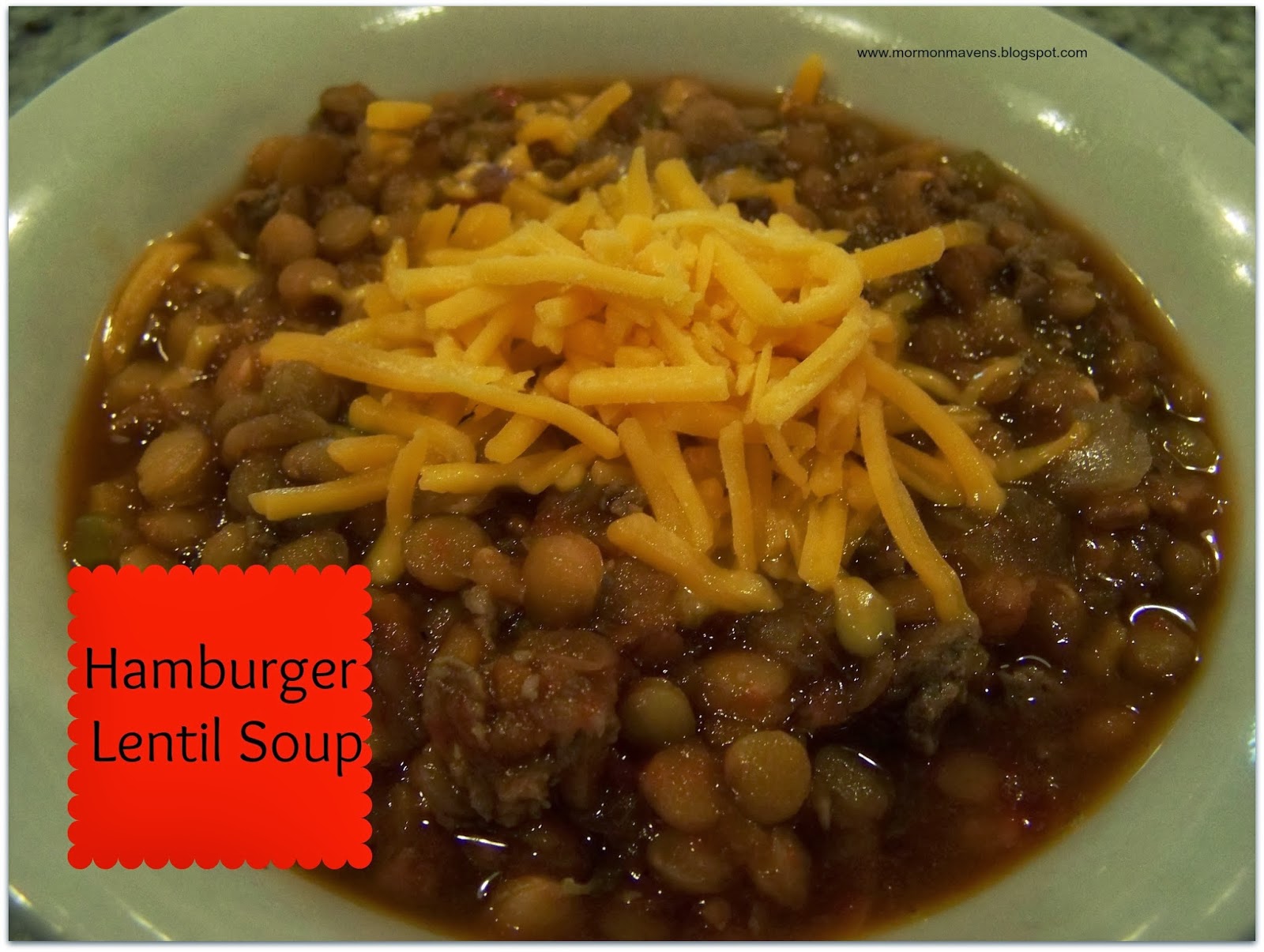 This is a dish that is hearty, inexpensive, and delicious! It is one of my hubby's favorites. It is also a good crockpot dish. You should try it while the weather is still wintery!

1 lb. ground beef
1 46 oz. can tomato juice (or puree about 3 cups of diced tomatoes, I use one jar of home-canned)
4 c. hot water
1 1/2 cups dried lentils (rinsed and sorted)
1 c carrots, chopped
1 c celery, chopped
1/2 c. onion, minced or use dried minced onion
1 bay leaf
1 tsp. minced green bell pepper (I've never added this)
1 tsp salt (don't skimp, I think it needs the whole tsp)
1/2 tsp black pepper
1/2 c brown sugar
Cook hamburger until browned. Drain fat. Add juice and water and bring to a boil. Add remaining ingredients and bring to a boil again. Reduce heat and simmer for 1 1/2 hours or cook in a Crockpot all day on low or half a day on high. Serves 8.
Source: Julie Roberts